Rolling-mill Rolls
Kubota's Rolling Mill Rolls Support the World Steel Industry
In 1961, Kubota became the first company in the world to adopt the "centrifugal casting" method for the production of mill rolls. It enables to produce a multi -layer composite rolls , which revolutionized mill roll material . Today, we manufacture and market a wide variety and diversity of mill rolls for a number of different rolling processes for users around the world. Under the concept of "new materials friendly to people," while aiming to contribute to productivity by offering high-performance products, we constantly pursue "ease of use," "safety" and "cost performance" in developing our products.
Kubota's Pursuit
Advantages of Kubota Rolls: "High-speed Tool Steel" Sparks Revolution in Mill Rolls
Development Theme: Long Life and Attractive Finish
Steel is the most prevalent and most studied metal and yet it still has considerable unrealized potential. In the current trend toward high technologies and advanced features, "new steels" are constantly being developed. Meanwhile, advancements in technologies and equipment for making steel products now require higher performance in mill rolls. The key challenges are to maintain the rolling surface of the roll (roll surface) in a suitable condition for making rolled products with attractive finished surfaces, and to extend replacement intervals in order to enhance production and operational efficiency. Seeking to realize rolls that are "friendly to both people and equipment," Kubota engineers will continue to pursue that ideal.
Using High-speed Tool Steel (HSS) for the Outer Layer
The material that Kubota's roll engineers looked to was high-speed tool steel (HSS). For the outer layer of rolls, they used a hard, high-speed tool steel with outstanding stability even at high temperatures. And, utilizing special heat treatment and centrifugal casting techniques, they developed a triple-layer composite roll applying HSS, which has revolutionized the conventional thinking of the mill roll market.
Advantages of Kubota's HSS Rolls
(1) Higher work efficiency
When wear resistance can be markedly improved, users can also benefit from a dramatically improved roll consumption rate. It can also significantly extend intervals between roll replacements.
(2) Higher product yield
Excellent wear resistance at high temperatures stabilizes the roll profile, which contributes to improvement of product yield and product surface quality.
(3) Attractive product surface
Because surface roughening from repeated thermal fatigue is controlled, you can make attractive products rolled by rolls with uniform microstructures.
(4) Equipment-friendly rolls
Utilizing Kubota's proprietary combining and jointing techniques which are advanced and diverse, we can design and manufacture rolls that are ideal for your service conditions and impose minimal stress on the equipment.
Products
Hot Strip Mill Rolls
We offer work rolls for finishing mills used by blast-furnace and electric-furnace steelmakers to manufacture hot strip.
Rolls for H- beam Steel Mills
We offer rolls for mills that produce H- beams steel which are widely used in buildings, bridges, ships, and quay walls. Horizontal rolls and vertical rolls are combined to make a set. We can respond flexibly to various product sizes customers need.
Rolls for Bar and Section Mills
We offer grooved rolls for mills producing a wide variety of steel materials for use in building construction, such as angle steels, channel steels, steel bars, wire rods, and deformed steel bars used as reinforcing bars for ferroconcrete buildings.
We offer products of various sizes, materials and manufacturing methods to accommodate a range of applications for users engaged in high-quality product manufacturing .
Related Technologies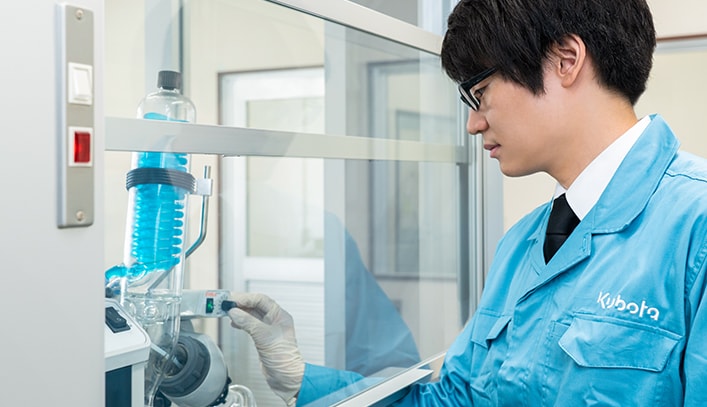 Materials which demonstrate ideal characteristics across a wide range of industrial fields in a variety of environments. Kubota develops and offers materials with the most suitable properties to meet customer needs, based on many years of experience, unique technologies, and solid success records.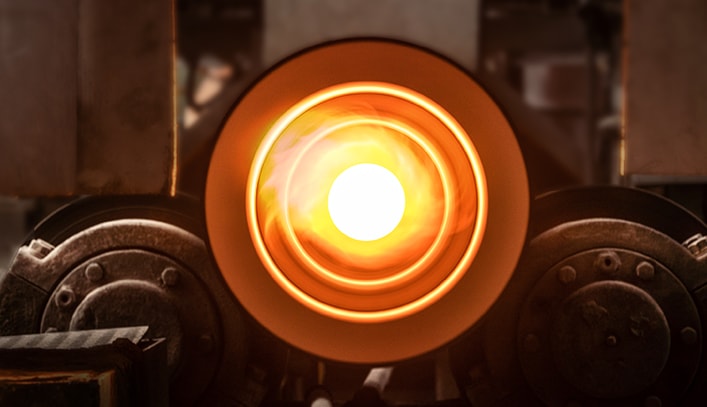 We offer high-quality casting products that are restrained the generation of pinholes and inclusions in sizes to meet any outer diameter and length requirement. Kubota's centrifugal casting technology can realize multilayer casting products with different properties between the outer and inner surfaces.
Contact Us
To inquire about a product, service, maintenance, or any other matter, please contact your nearest Kubota location directly by phone or contact us by email. Before making an inquiry, we recommend that you check out our customer support information, including FAQs, as you might be able to find the answer to your question more quickly there.