Membrane Solutions
Kubota started membrane business in 1986. From 1991, as a pioneer of membrane bioreactor (MBR) market, Kubota has actively spread out the application of KUBOTA Submerged Membrane Unit™ (SMU) all over the world.
MBR can purify domestic and industrial wastewater by combining the action of microorganisms with the separation of solids from liquids using membranes. The membrane removes suspended solids and pathogenic e-coli bacteria, so that the effluent water can be re-used as toilet flushing water or sprinkling water.
On the other hand, it is difficult to design MBR facility for various kinds of wastewater because every wastewater has different characteristics. For this, Kubota has cultivated high level of technological capability while increasing the number of applications and experiences, resulting in high reputation in global water purification. Now Kubota has over 4,900 installations and unparalleled experiences to meet the specific requirements of each site.
Product availability and specifications may vary by country or region. For more information, please contact the nearest Kubota from Global Network.
Features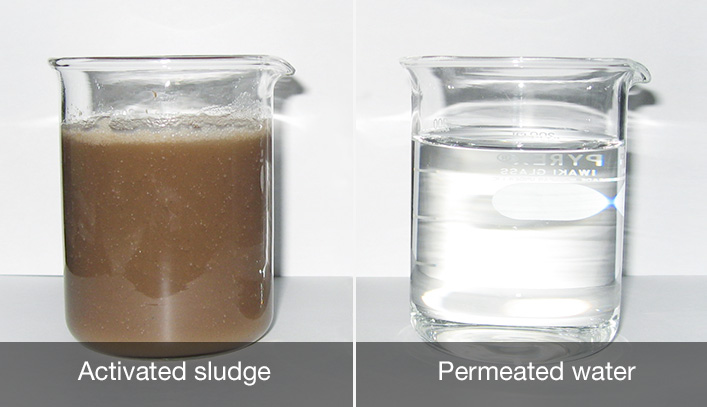 Excellent Effluent Water Quality
Membrane bioreactor (MBR) removes not only suspended solids (SS) but also substances difficult to biodegrade such as detergent, by taking advantage of its longer Sludge Retention Time (SRT). This enables the treated water to be re-used.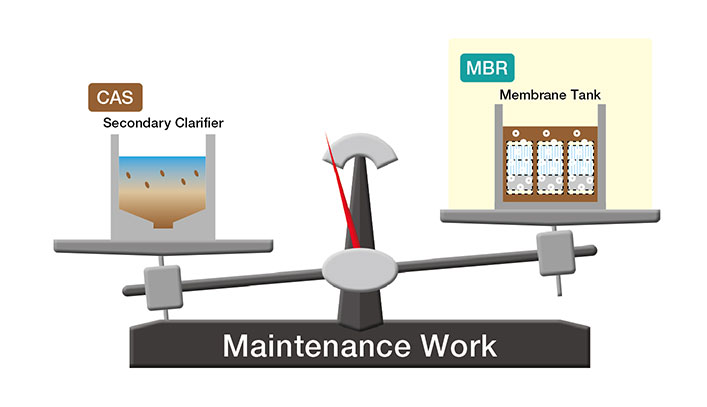 Simple Maintenance
Adjustment of the return sludge rate or microscopic observation of the microorganism is not necessary with KUBOTA Submerged Membrane Unit™ (SMU). All that is required is check of trans-membrane pressure and basic water quality analysis, both of which you can easily learn. With only basic knowledge, even newcomers feel it easy to operate SMU.
Also, membrane cartridge can be exchanged one by one, and its exchange frequency is low due to its high durability. For example, only 6% of the membrane cartridge was exchanged within 10 years at Porlock Wastewater Treatment Plant which is the 1st MBR sewage treatment plant in Europe.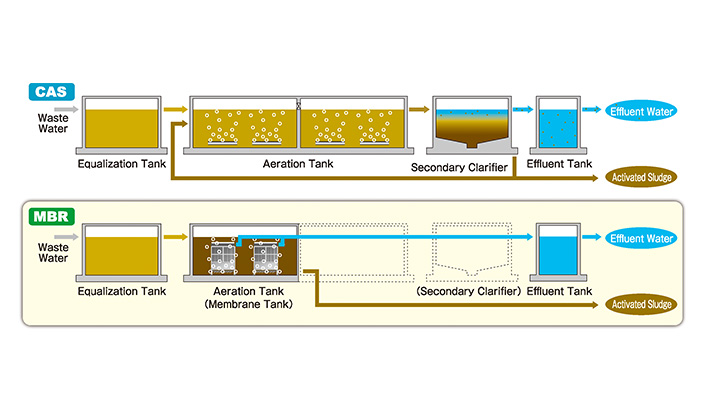 Remarkably Small Footprint
The footprint of the Membrane Bioreactor (MBR) facility is considerably smaller than that of the Conventional Activated Sludge (CAS) facility.
Since KUBOTA Submerged Membrane Unit™ (SMU) can work in higher-concentration activated sludge, the size of the aeration tank is minimized. Also, since SMU can separate solids from liquids, it eliminates the need for the secondary clarifier where solids are removed by gravitational sedimentation.
Lineup
Kubota offers a variety of sizes and configurations to meet customer's specific requirements.
Effective Membrane Area(m2) 20~600
ES series

Ek series

RM series

RW series

SP series
Our Technologies
Easy Maintenance

The KUBOTA Submerged Membrane Cartridges can be cleaned in situ with chemicals such as sodium hypochlorite for organic fouling or oxalic acid for inorganic fouling. Since the Membrane Units do not need to be removed from the membrane tank and placed in a separate purpose-built chemical cleaning tank, this system provides significant resource savings.
Application
Kubota's membrane solutions are cores of water treatment.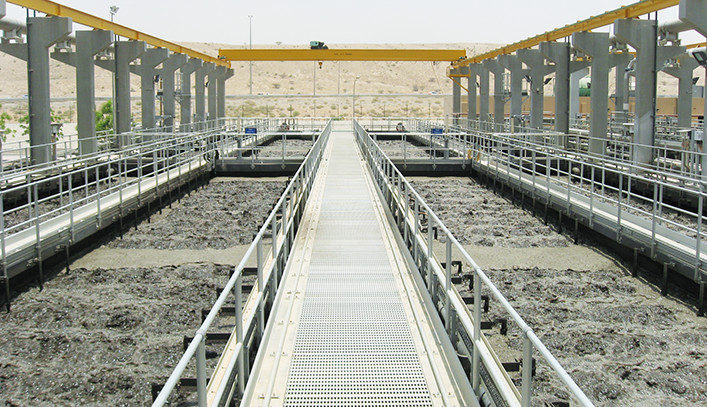 Wastewater Treatment Plant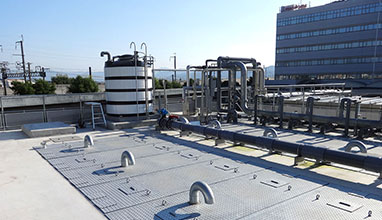 Confectionery Factory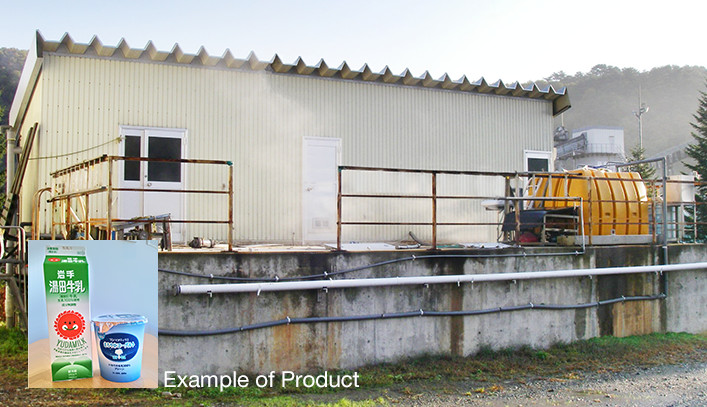 Dairy Factory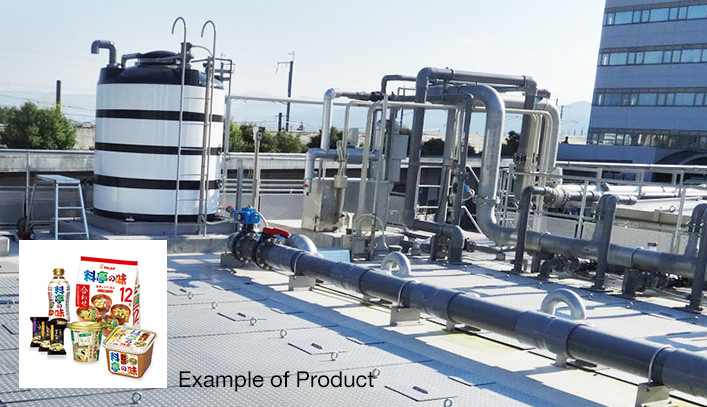 Soybean Paste Factory