Reformer Tubes
Kubota's Pursuit
High Quality and Reliability Proven to Withstand Use at High Temperatures and Pressures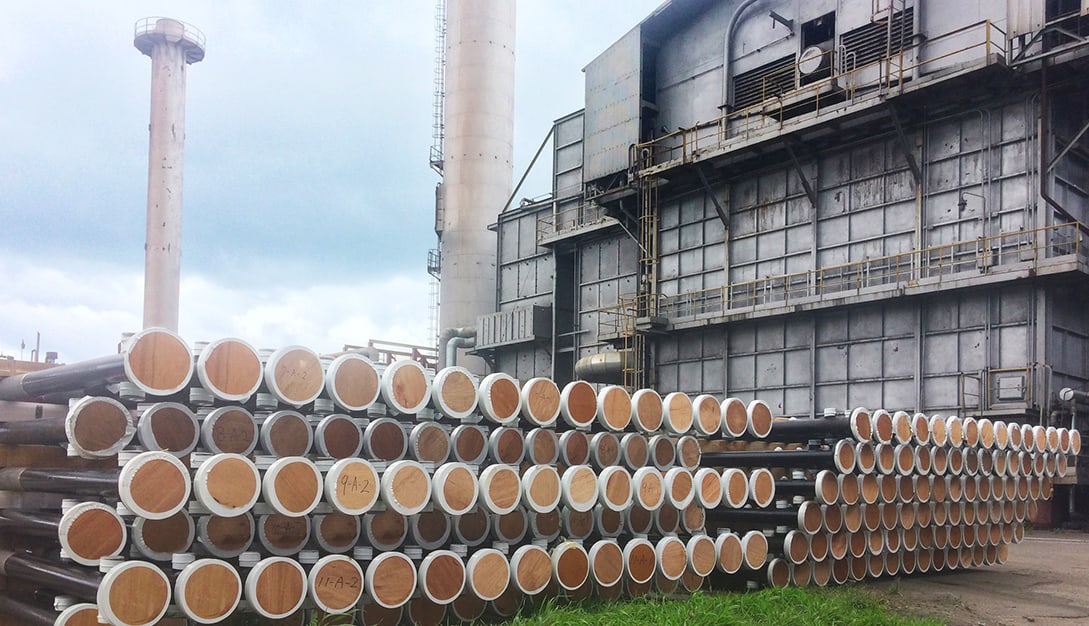 Reformer tubes are heat-resistant cast alloy tubes used in steam reformer furnaces for producing hydrogen, an essential material for such processes as desulfurization at petroleum refining plants, ammonia synthesis for fertilizer production, methanol production, and direct reduced iron production. In the steam reforming process, mostly naphtha and steam are heated at a pressure of 3 MPa or higher up to a temperature of 800-1000°C. Reformer tubes used in extreme environments under high temperatures and pressures are required to have high resistance to heat and extremely high resistance to creep damage.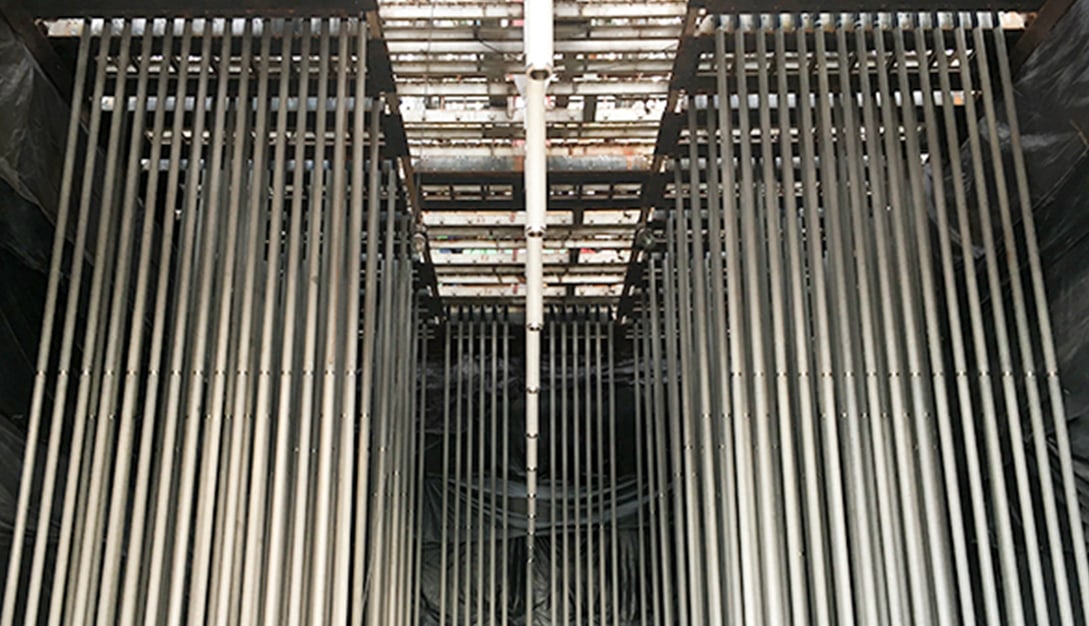 In the 1950s, Kubota began manufacturing and selling heat-resistant cast steel reformer tubes for hydrogen production at petroleum refining plants. For more than 60 years since then, in countries and regions around the world, the company has supplied heat-resistant cast steel products for use in extreme environments under high temperatures and pressures in heating furnaces and other facilities at petrochemical plants and petroleum refining plants.
Advantages of Kubota's Reformer Tubes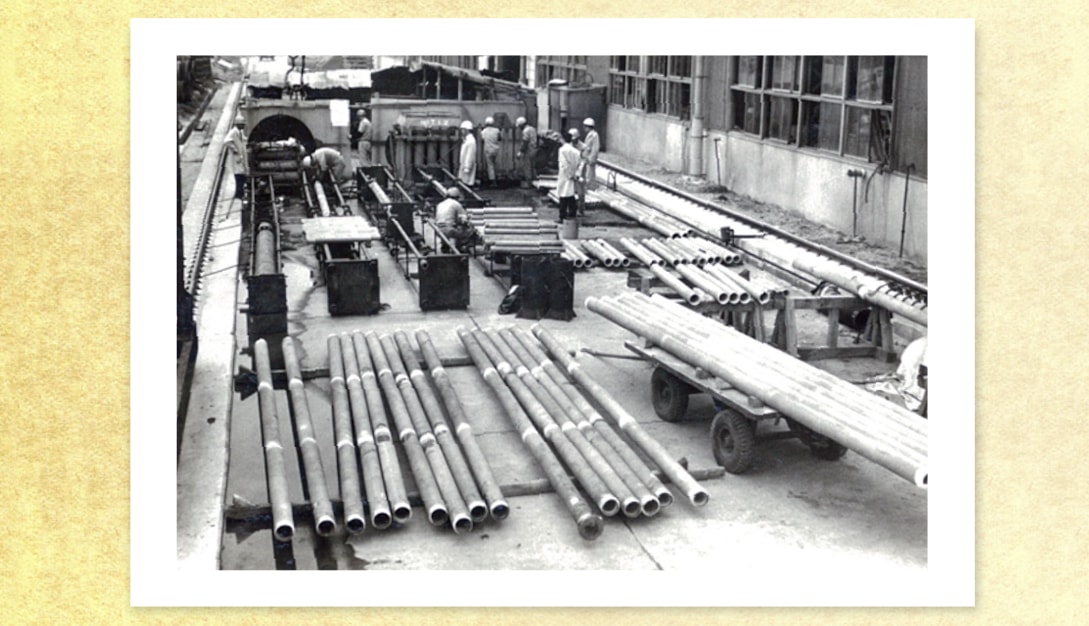 Over more than 60 years since Kubota began manufacturing and selling reformer tubes in the 1950s, it has continued to meet market needs, developing and improving reformer tube materials which are used under extreme environments.
While the typical design life of a reformer tube is said to be about 100,000 hours (about 10 years), the replacement cycles of Kubota's reformer tubes are as long as 15 to 20 years.
To meet the high-level requirements of design specifications, we have rigorous quality control in place. This is based on process control values and inspection criteria of even higher standards, and strict enforcement thereof. By continuously manufacturing and supplying high-quality, long-life products, Kubota has been making major contributions to the reduction of plant maintenance costs.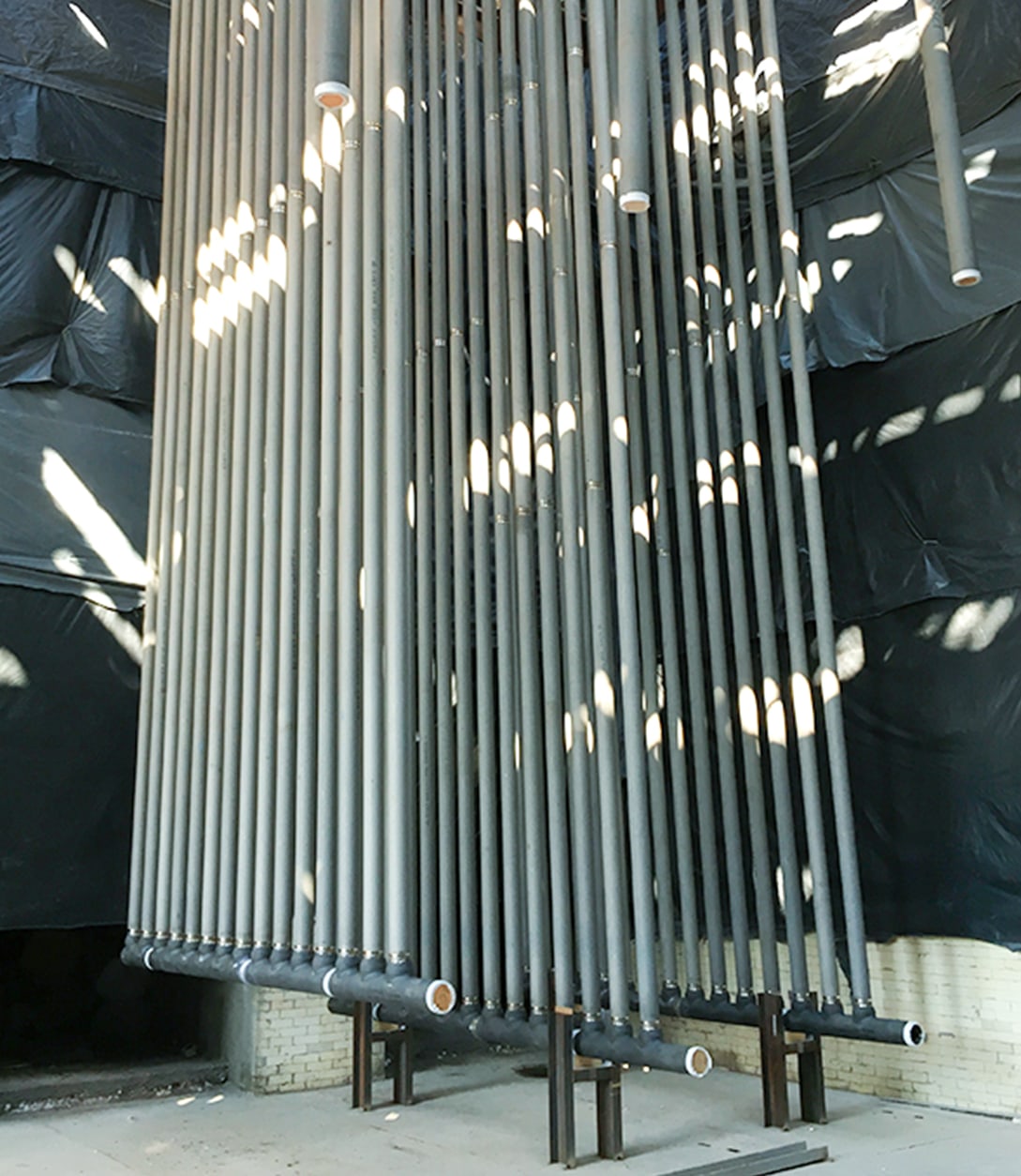 Related Technologies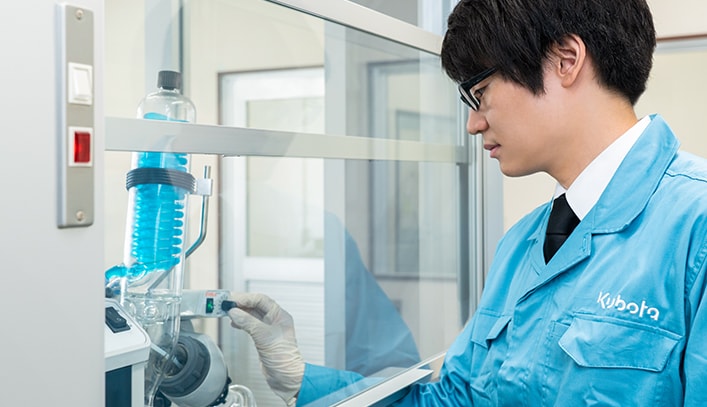 Materials which demonstrate ideal characteristics across a wide range of industrial fields in a variety of environments. Kubota develops and offers materials with the most suitable properties to meet customer needs, based on many years of experience, unique technologies, and solid success records.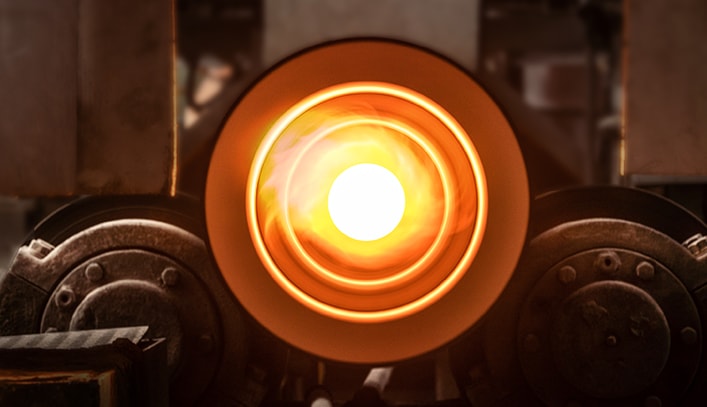 We offer high-quality casting products that are restrained the generation of pinholes and inclusions in sizes to meet any outer diameter and length requirement. Kubota's centrifugal casting technology can realize multilayer casting products with different properties between the outer and inner surfaces.
Contact Us
To inquire about a product, service, maintenance, or any other matter, please contact your nearest Kubota location directly by phone or contact us by email. Before making an inquiry, we recommend that you check out our customer support information, including FAQs, as you might be able to find the answer to your question more quickly there.