Civil Engineering & Construction
More affluent lifestyles and preparedness against huge natural disasters are two of today's most sought-after conditions. To support construction of structures with the requisite high earthquake resistance, steel pipe piles are used because they offer superior performance, consistent quality, high reliability, and high construction efficiency. Moreover, with the recent increase in the number of structures being built on soft ground, and at greater underwater and underground depths, steel pipe sheet piles are now being chosen for riverside and harbor revetments and for retaining walls. For bridge foundations, well foundations using steel pipe sheet piles are chosen because they are economical and easy to construct.
Kubota's Pursuit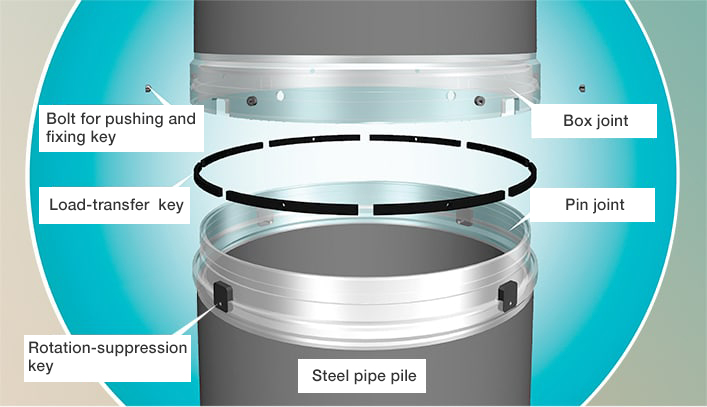 Having been the first company in Japan to initiate manufacture and sales of spiral-welded steel pipes, Kubota has met demands from users across the country.
For field-welding operations, careful construction management has been required; this includes checking welders' skills, ensuring appropriate working conditions, and conducting tests to verify welding quality by such means as radiographic and ultrasonic testing. However, in recent years, with the increasing use of steel pipe piles of larger outside diameters and wall thicknesses welding operations have come to account for a lion's share of total construction time. This has given rise to demand for a more reliable, simple and economical method for jointing steel pipes. Accordingly, Kubota developed a mechanical joint as an alternative to field-welding. It can reduce construction costs by ensuring consistent quality of jointing, shortening construction times, and reducing workloads.
Related Products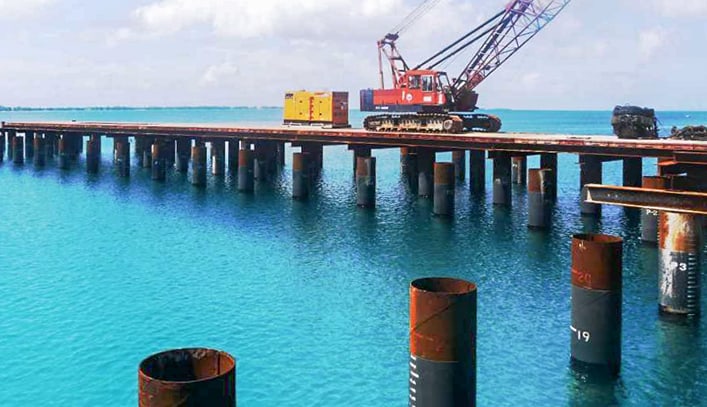 High strength and high earthquake resistance in steel pipe piles enable construction of highly reliable foundations. They are widely used as foundation piles for civil engineering and construction works.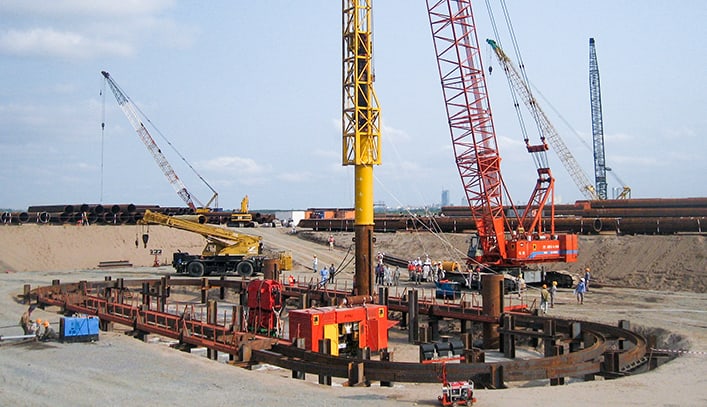 Steel pipe sheet piles, which consist of steel pipes and joints welded along the pipe axes, are widely used in retaining walls and riverside and harbor revetments. Steel pipe sheet piles can be used to make a well foundation in a circular, oval, or rectangular shape which combines the functions of foundation piles and a cofferdam, realizing efficient and economical design and construction processes.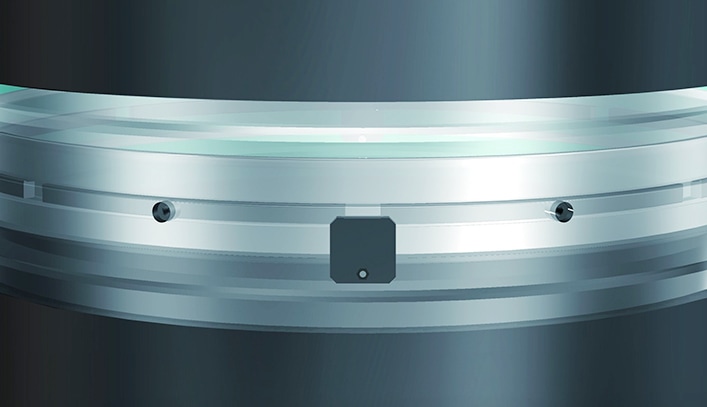 Laqnican Joint reduces construction costs by ensuring consistent quality of jointing, shortening construction times, and reducing workloads.
Contact Us
To inquire about a product, service, maintenance, or any other matter, please contact your nearest Kubota location directly by phone or contact us by email. Before making an inquiry, we recommend that you check out our customer support information, including FAQs, as you might be able to find the answer to your question more quickly there.