Kubota's Business Divisions and Advantages
In more than 120 countries, Kubota is engaged in businesses that contribute to solutions to social problems in the areas of food, water, and the environment.
Our farm and industrial machinery business supports global food production and industrial development by supplying farm equipment for both rice farming and dry-field farming, construction machinery, and engines that are installed in Kubota's machines to Japan, North America, Europe, and Asia.
Our water and environment business contributes to water infrastructure in Japan, Europe, Asia, and the Middle East through ductile iron pipes, valves, pumps, and environmental plants.
With the support of unwavering demand in the fields of food, water, and the environment, which are indispensable parts of our lives, we will contribute to solutions to social issues and sustainability in society through our businesses, aiming for long-term sustainable development.
Farm and Industrial Machinery
Farm Equipment and Engine Division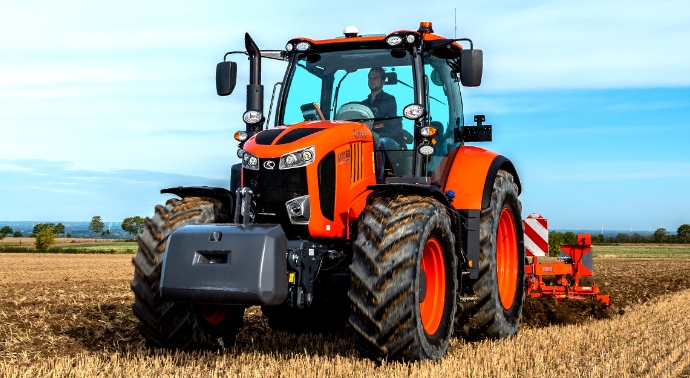 Farm Equipment
Leveraging the technologies we have cultivated throughout our history, Kubota is involved in the manufacture of farm Equipment for both rice farming and dry-field farming. Our tractors and other equipment, with global production totaling more than 5.1 million units, help to support food production throughout the world.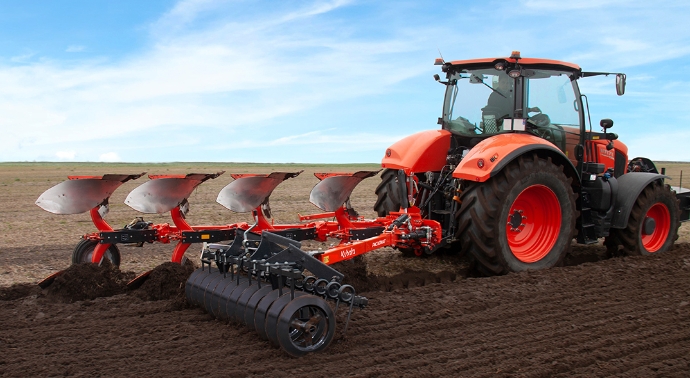 Agricultural-related Products
Our implements can be connected to tractors, machines for vegetables and fruit trees, and many more agricultural-related products. We support farmers by staying closely attuned to needs on farms. These implements along with our farm Equipment help make food production possible worldwide.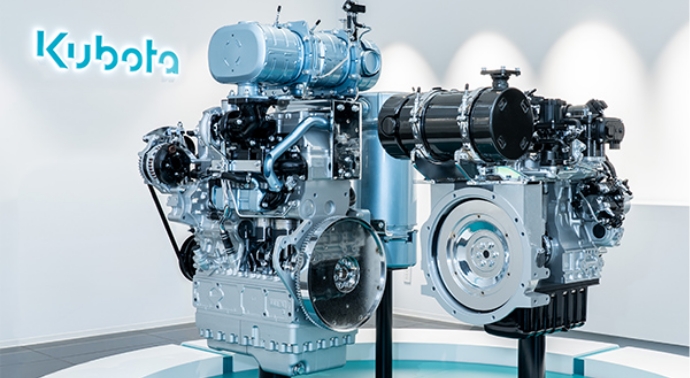 Engines
Our lineup includes approximately 3,000 types of industrial engines for both internal use and external sale to meet a vast range of needs. We provide engines with outstanding performance to meet even the strictest exhaust regulations. As a global leader in compact industrial engines, we will contribute to industrial development and environmental conservation throughout the world.
Construction Machinery Division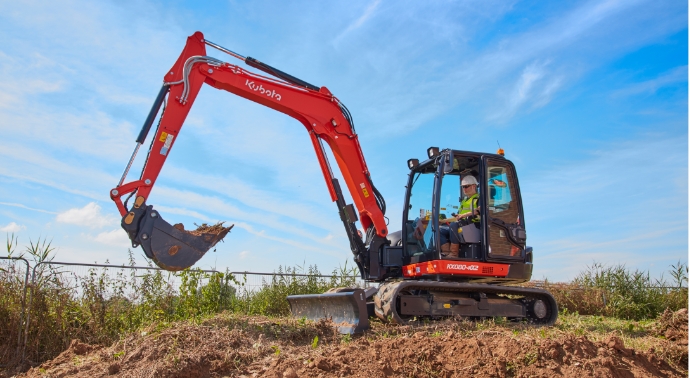 Construction Machinery
Kubota has been the world's leading* seller of mini excavators for 21 consecutive years. Our compact track loaders and skid steer loaders are in high demand in North America. These comprise a full array of products including attachments to meet user needs and contribute to the enhancement of living environments throughout the world.*According to Off-Highway Research 2022
Pipe and Infrastructure Related Division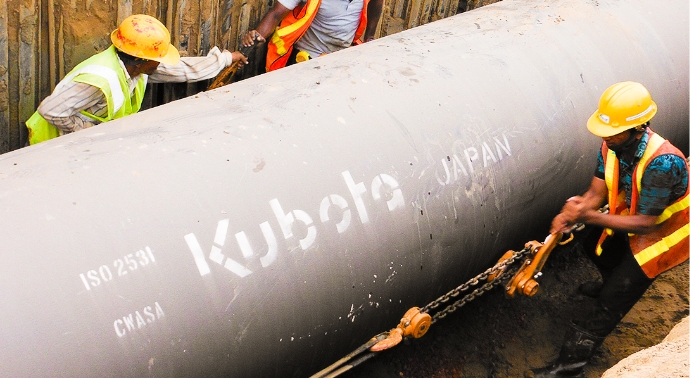 Ductile Iron Pipes, Plastic Pipes, Valves for the Public Sector
Kubota provides water pipes including earthquake-resistant ductile iron pipes and polyurethane water pipes. Our pipes have an excellent reputation worldwide and have been delivered to more than 70 countries and areas. Along with valves that are necessary for stable water supply, we provide comprehensive support for waterworks in Japan and abroad.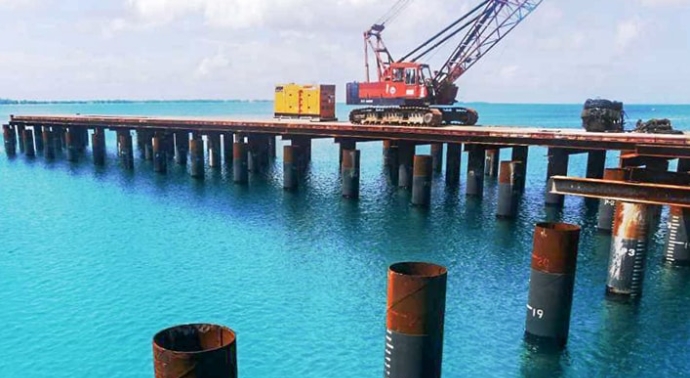 Materials/Spiral Welded Steel Pipes
Formed and fabricated materials are parts and components formed through the application of heat and force to materials. Spiral welded steel pipes are steel pipes that are shaped and welded into spirals for use in bridges, building foundations, and other applications.
Kubota makes premium quality and highly reliable formed and fabricated materials and spiral welded steel pipes that are used in a wide range of applications including petrochemical, steel, civil engineering, and automotive.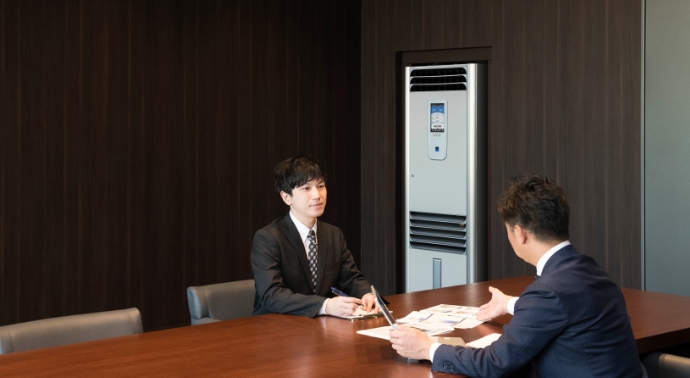 Air Conditioning and Related Equipment
Kubota is involved in making air conditioning equipment that creates safe, secure, and comfortable environments. We have developed products for office buildings, hospitals, factories, research facilities, and other large buildings to meet ever-increasing needs for clean air environments.
Environment Related Division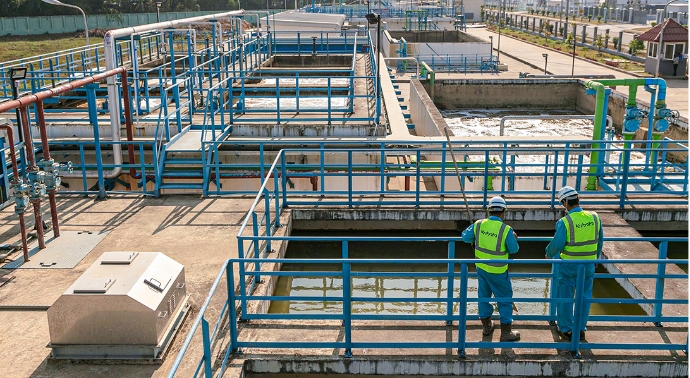 Environmental Plants/Pumps/Valves for the Private Sector
Our technologies include water treatment plants and equipment that supply and recycle water for safe use, pumps that help mitigate disasters, valves that work in various types of plants, and environmental recycling plants that recycle waste generated through daily life and business activities. These technologies are developed in response to societal needs. We will keep contributing to the creation of environmentally-friendly living environments that allow people to live in safety and comfort.
Kubota's Businesses Around the World
Kubota is engaged in local production and sales for each of our core businesses primarily in Japan,
North America, Europe, and Asia. We are also working to expand our share by developing products and solutions tailored to regional needs in markets where we are competitive.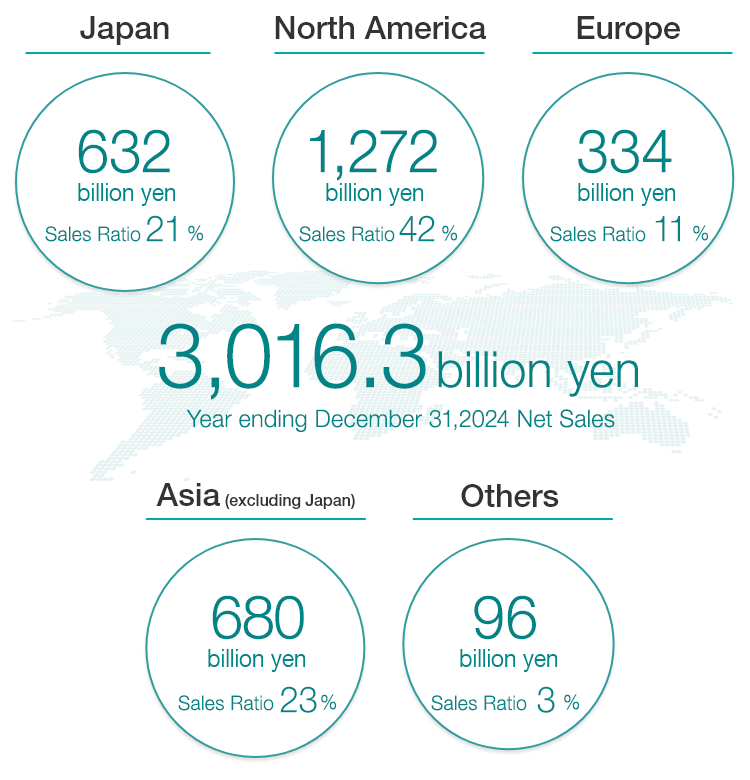 As established in the Mid-Term Business Plan, the following are positioned as growth drivers to be achieved by 2025.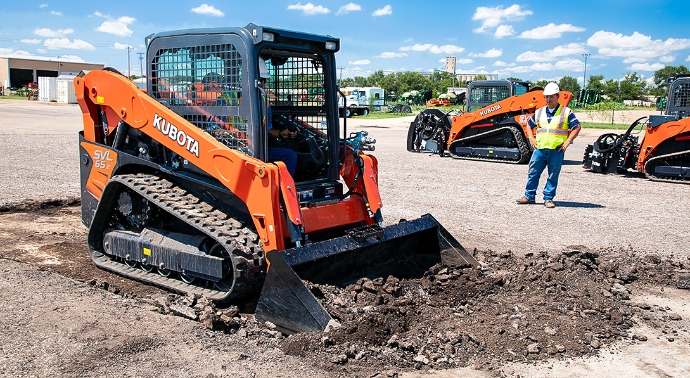 North America/Construction Machinery
Aiming for a significant increase in market share by expanding product lineups and locally integrated operations of development, production, and sales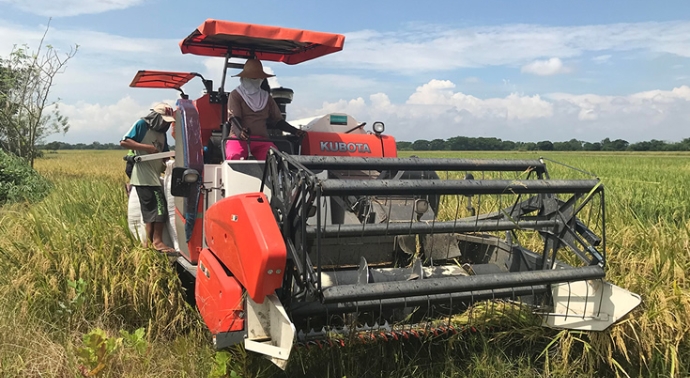 ASEAN/Farm and Industrial Machinery
Aiming for a further increase in sales of farm equipment and construction machinery along with urbanization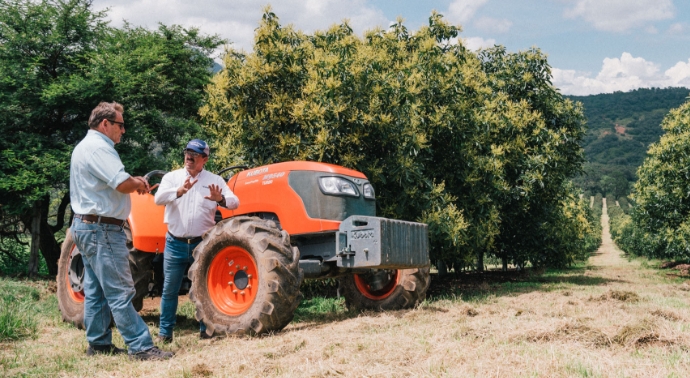 Farm and Industrial Machinery/After-market
Aiming to expand "after-sales business" by utilizing abundant operating machineries on a global level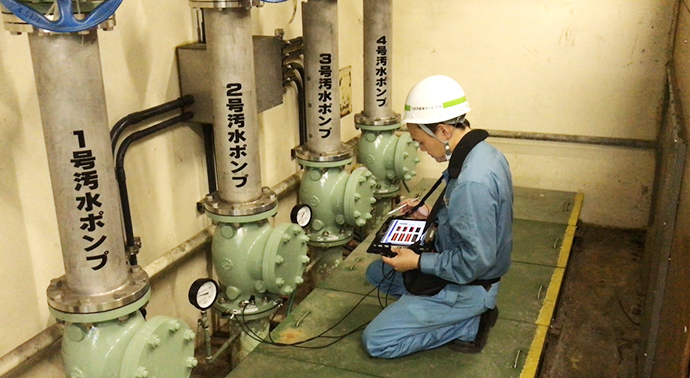 Water & Environmental/Solutions business
Aiming to shift from equipment sales-oriented business to O&M- and solution-oriented business by utilizing IoT and other technologies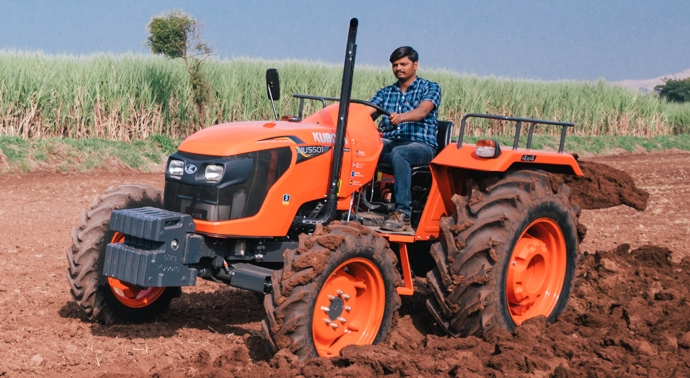 Machinery/Expansion of India Machinery Business and Entry into the Basic Market
Aiming to expand global business by increasing market share in tractor, the world's largest market, and exporting basic machinery
See here for more information: