Kubota Group promotes Kubota's unique K-ESG Management, which places ESG at the core of management. This Report comprehensively covers our initiatives that contribute to the realization of a sustainable society.
For further information on our medium- to long-term management strategies and future prospects, please refer to the Kubota Group Integrated Report.
Kubota Group ESG Report 2023
For A3 spreads, click the item title shown in the table of contents (P1-P2) to access the corresponding page.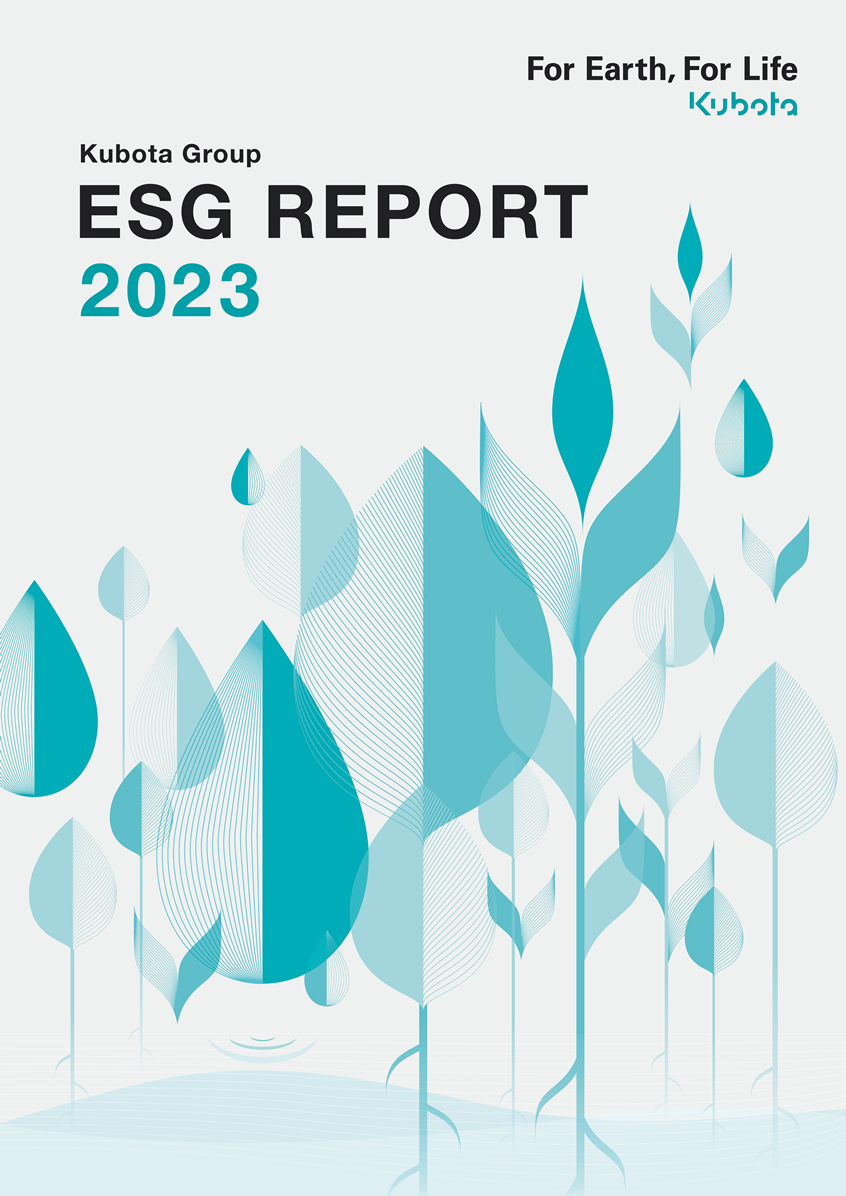 Arrangement of Various Kubota Group Reports
The diagram below shows how investor information and other reports on sustainability initiatives are arranged in relation to one another.
KUBOTA REPORT, Annual Report, CSR Report, Environmental Report
Archived reports are available below.
The KUBOTA REPORT is available in PDF format from 2011 to 2021
Annual Reports from 2000 to 2010 are only available in English.
CSR Reports are available in PDF format from 2006 to 2010, and Environmental Reports are available in PDF format from 1999 to 2005.