Environment
Supporting the foundations of society and industry and contributing to the enrichment of human lives

Social infrastructure is indispensable for prosperity and comfort in our lives. Industrial infrastructure forms the basis of manufacturing. Kubota has been providing products and services according to society's needs through combinations of the various technologies and products it has cultivated over its long history. And we have supported these infrastructures by providing products and services that meet needs throughout the world. Our living environment-related solutions support the foundations of society and industry and contribute to enrichment of human lives while giving consideration to the global environment.
Supporting Sustainable and Prosperous Livelihoods
by Taking the Lead in Addressing Social Issues
Since its founding, Kubota has contributed to society and industry by offering a wide variety of products to the world that address social issues. These include construction machinery that contributes to progress in developing cities while protecting historical scenery, lawn mowers and utility vehicles that preserve beautiful landscapes, engines that support industry through various kinds of power while giving consideration to the environment, precision equipment, materials and steel pipes that support manufacturing, and air conditioning that generates and circulates air for comfort. These are indispensable for realizing a prosperous and comfortable lifestyle. Looking ahead, we will take advantage of these products and technologies to create a society in which people can live with greater peace of mind and prosperity.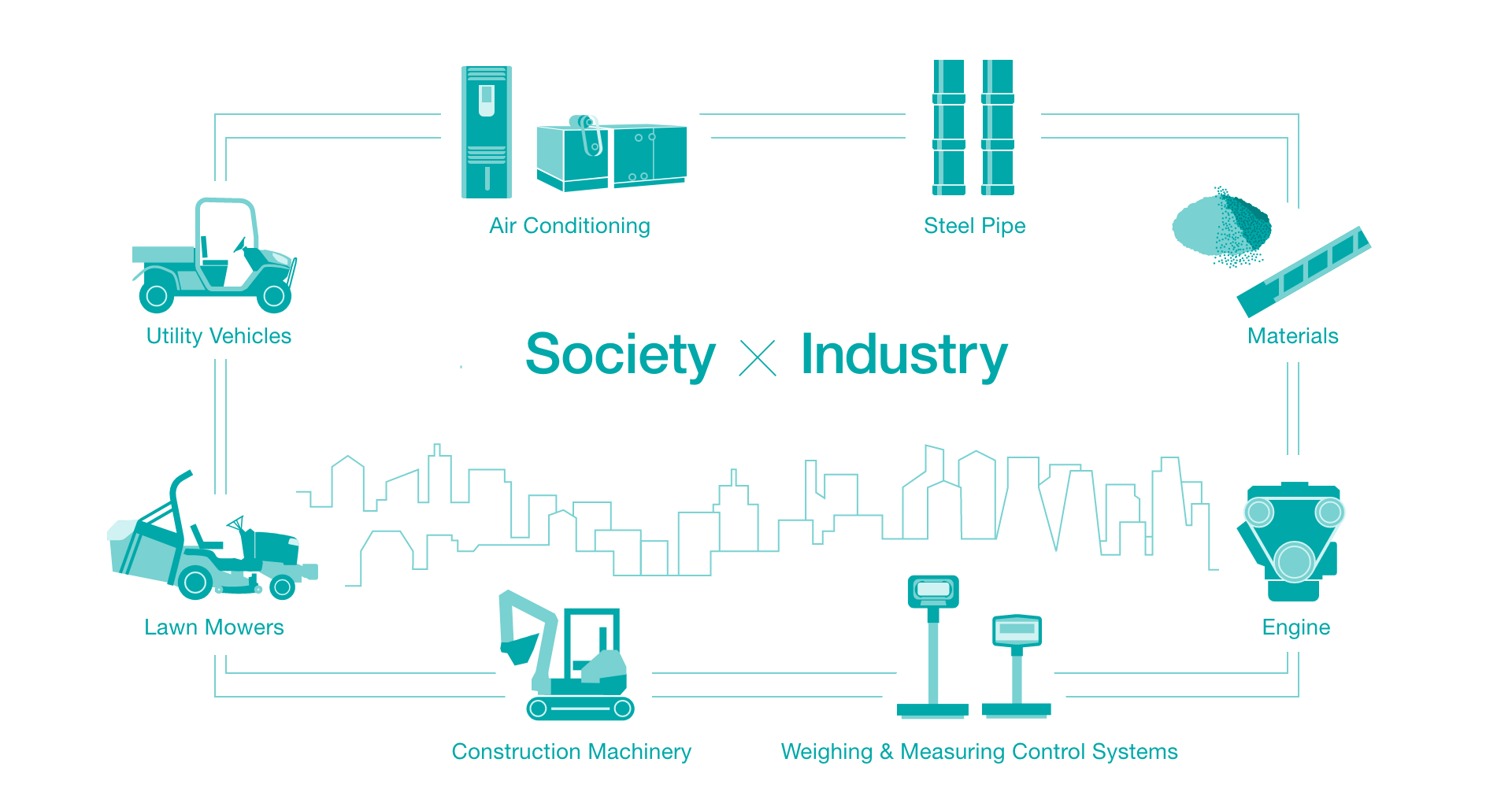 Supporting Living Environments where People Can Live Vibrant and Secure Lives
Our lives are constantly changing due to a variety of factors, including global circumstances, politics, economics, culture, technology, and people's intentions. The social infrastructure that supports these efforts is constantly changing and being reinvented to meet various needs. The products and services we provide include small construction machinery suitable for urban development, lawn mowers to preserve beautiful landscapes, and air conditioning equipment necessary for comfortable indoor living. By providing these means of support for social infrastructures, Kubota contributes to a living environment in which people can live with peace of mind and wellbeing.
Construction Machinery
Supporting cities that develop dynamically as the leader in small construction machinery
With newly-developed districts alongside old townscapes that retain the atmosphere of long ago, cities continue to evolve dynamically, carefully balancing the old and the new. Mobility is one of the elements required for construction in cities that contain a wide variety of roads, from narrow pathways to large streets with heavy traffic volumes. Kubota leads the industry as a manufacturer specializing in small construction machinery that is optimally sized for the development of urban environments. With a large market share in Europe and North America and excellent reputation in China and Southeast Asia, we have been the world's top seller of mini excavators for 21 consecutive years since 2002*. As a leader in the small construction machinery, Kubota contributes to the maintenance and improvement of urban infrastructure.
From "Off-Highway Research 2022".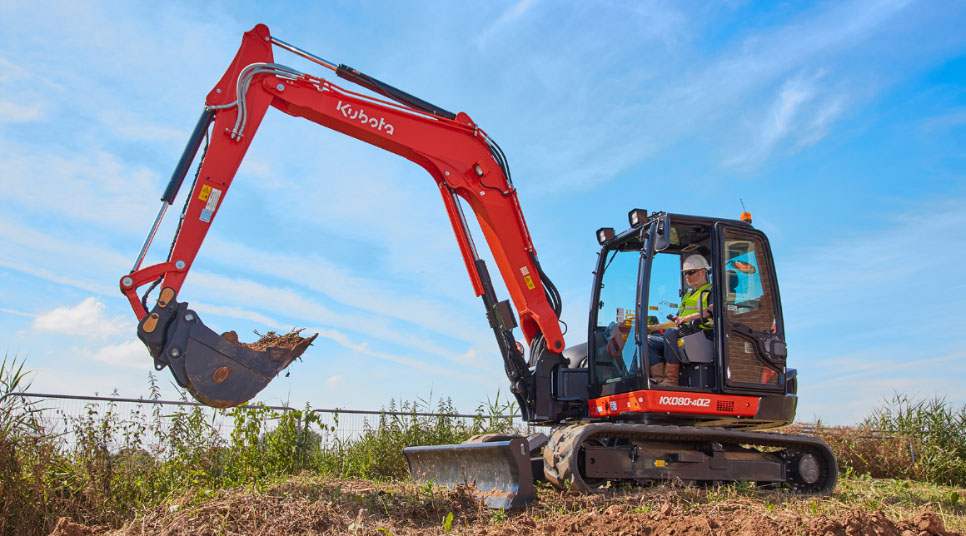 Lawn Mowers and Utility Vehicles
Lawn mowers and utility vehicles that protect the nature around us and enrich our lives
For managing green spaces at schools and city parks, lawn mowers that maintain beautiful greenery and utility vehicles that help manage large natural areas contribute to the conservation of beautiful landscapes. Kubota's lawn mowers, which are mainly used in North America, Europe, and Oceania, have earned high praise for their unique technologies and excellent quality. And Kubota's utility vehicles, which are dependable partners for movement over vast areas, provide excellent handling and convenience along with outstanding comfort, and the abundant natural environments that they help to conserve add refreshment to people's lives.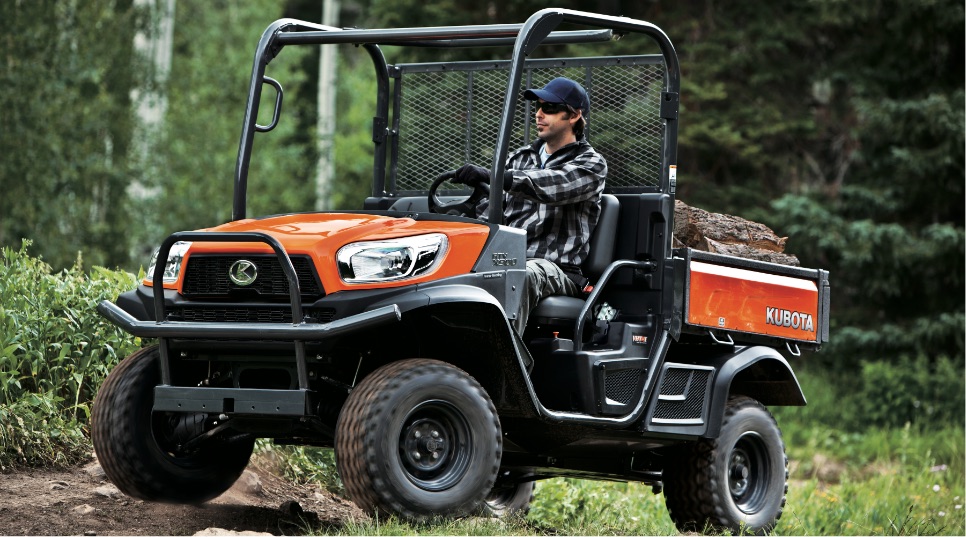 Air Conditioning
Air conditioning equipment that provides comfortable environments for people
Various types of buildings require different internal environments, such as comfort in office buildings, quiet operation in theaters and libraries, and cleanliness and stable temperature and humidity for hospitals and factories. Kubota helps to provide comfortable living environments by providing Pure Washer, its commercial humidified air cleaner based on technologies cultivated through installations of central air conditioning in large structures such as buildings and hospitals as well as clean room air conditioning systems.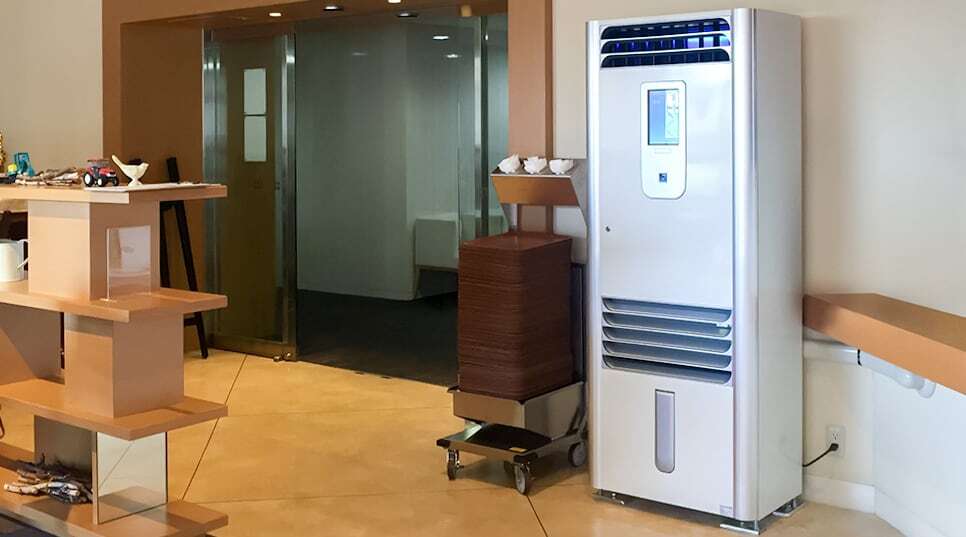 Environmental Recycling
Solutions to turn the waste from human activities into valuable resources again
While people's lives are becoming more affluent, waste generated through daily living and industrial activities has long been a social issue. Kubota, through total recycle processes that include shredding, sorting, incineration, and melting, seeks to realize a circular society based around deep recycling technologies that not only process waste products properly but also extract valuable materials from them.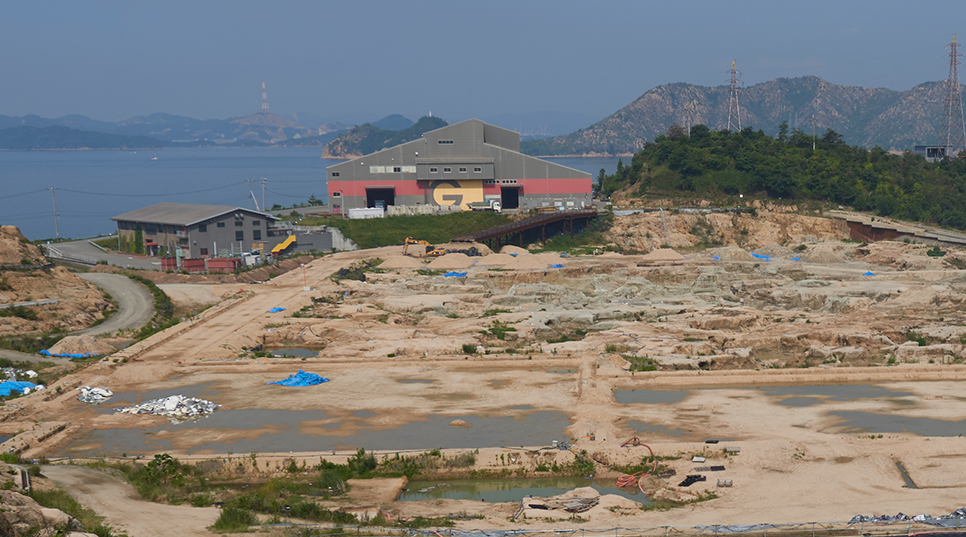 Supporting the World's Industries through Technologies Acquired through Manufacturing
Kubota began its business with cast metal products. For 130 years, through unyielding effort and trial-and-error, we have introduced a wide range of products and solutions in the fields of food, water, and the environment. The technologies and experience we have cultivated through these processes are utilized in a variety of businesses to support industry. Through industrial engines that are indispensable for manufacturing, measuring equipment and sensors that enable high-precision measurements, and materials that serve as parts and components for industrial products, we contribute to the development of industry by providing our products to manufacturing sites throughout the world.