Kubota and the SDGs
We aim to achieve the SDGs as a company that supports the sustainable future of the earth and humanity

The Sustainable Development Goals (SDGs), adopted at a UN summit in 2015, established 17 goals for a better world by 2030. Kubota's corporate principles are supporting the prosperous life of humans while protecting the environment of this beautiful Earth. We believe that our vision for the future is in line with the objectives of the SDGs. The Kubota Group will strive to achieve the SDGs alongside the rest of the world, while contributing to solutions for social issues to enable the sustainable development of communities and companies.
17 Goals to Transform our World
SDGs stands for Sustainable Development Goals. These goals were adopted at a UN summit in September 2015 with the participation of more than 150 leaders of member states to realize a world in which no one is left behind. Toward the target year of 2030, 17 goals, including "No Poverty" and "Zero Hunger," and 169 targets, which define the goals, are listed.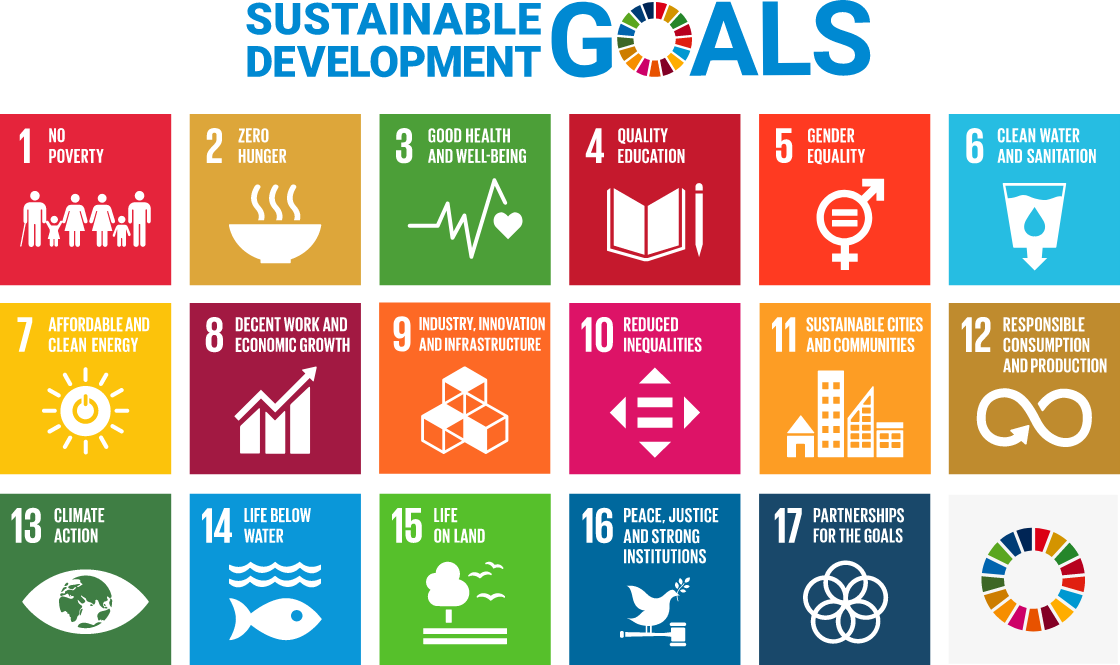 How the SDGs relate to Kubota's efforts
Kubota Initiatives and the SDGs
Sustainability through Business
Contributing to the development of a sustainable society through our business, and supporting people's prosperous lives.
Sustainability as the Foundation of Our Business Activities
We also consider our impact on the environment so that we can coexist with the earth, which supports our businesses.
Achieving a Sustainable Society that Ensures Both a Beautiful Global Environment and Prosperous Lives of Humans
Inheriting the spirit of our founder Gonshiro Kubota, who sought to develop businesses that would assist in the development of society, Kubota is contributing to solutions for social issues by developing its businesses in the fields of food, water, and the environment, which are indispensable for people's daily lives. We believe that our business activities are closely related to the SDGs. In order to protect the beautiful global environment and continue to support people's prosperous lives, we will continue to act so that each and every one of us can take the lead in tackling unexpected social issues and build a sustainable social infrastructure.