Kubota Global Institute of Technology Opens in Osaka, Japan
October 26, 2022
Kubota Corporation
Kubota Corporation (Head Office: Naniwa-ku, Osaka, Japan; President and Representative Director: Yuichi Kitao; hereinafter, "Kubota") has opened the Kubota Global Institute of Technology (KGIT) as a new research and development base in Sakai City, Osaka, Japan.
1. Background and Objectives
Kubota has been building a global research and development network as its business becomes more global and diverse through the launch of research and development bases in Thailand, France, America and other countries worldwide. This growing network aims to strengthen the development of products in line with the business landscape and needs in each region.
KGIT began construction as a new site to not only act as a key hub to strengthen cooperation between each of these research and development bases worldwide but also develop products and cutting-edge technologies toward even greater business growth.
Kubota is bringing together a majority of the departments in Japan handling research and development around agricultural and construction machinery as it strives to create products essential to food, water, and environment sectors and the core components at the base of those products as well as enhance materials (raw materials), analysis, and other fundamental technologies supporting such development. In addition to further strengthening leading-edge IoT, ICT, and AI technologies expanding throughout a wide-range of businesses and implementing products and solutions, Kubota will also accelerate the development of products and technologies that can help realize carbon neutrality, such as a shift toward electric alternatives.
Kubota established KGIT to foster cooperation between research and development bases worldwide and strengthen its research and development network. KGIT will help Kubota in its further efforts to provide the products, technologies and services that are able to tackle social issues.
2. Building and Equipment Features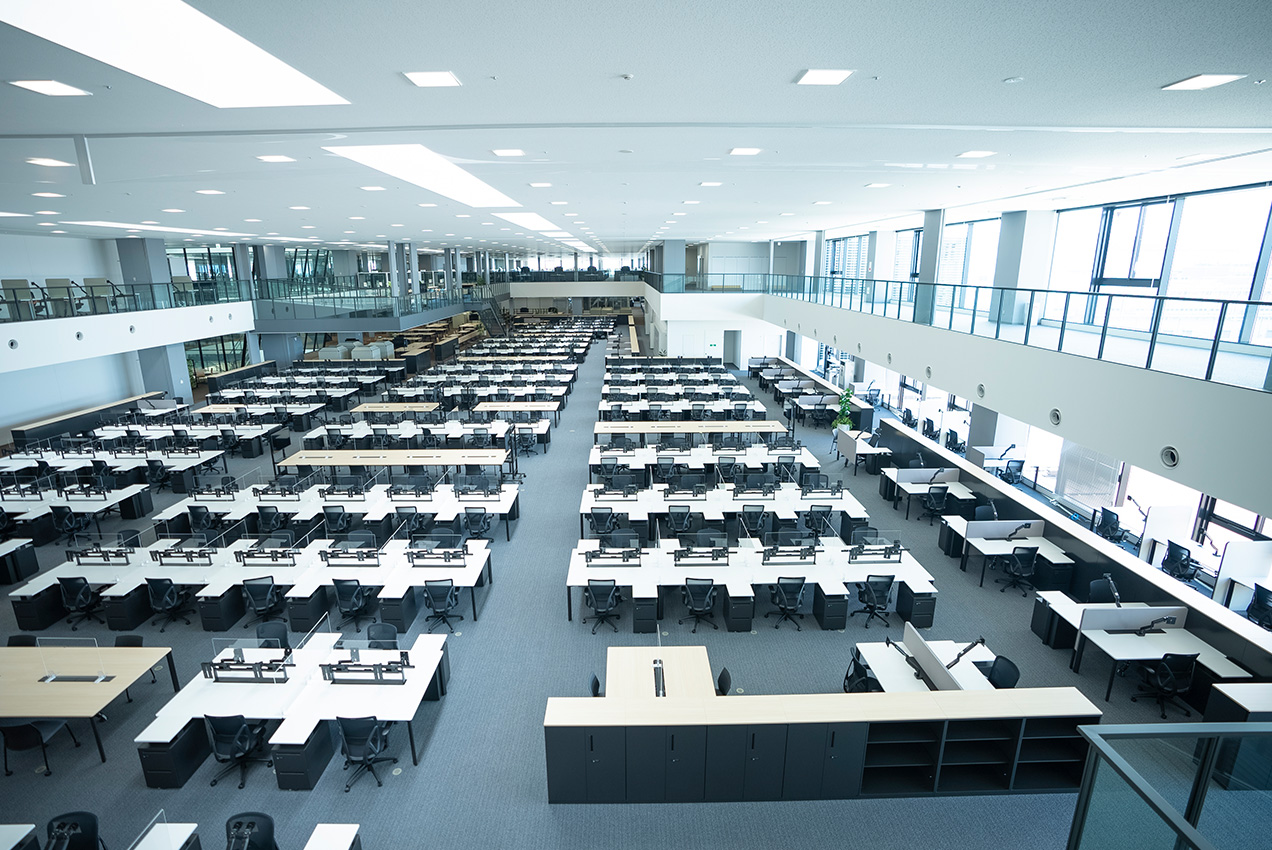 (1) Design and research building
KGIT brings engineers together on a single roughly 18,000 m2 floor. The design and research building workspace will inspire groundbreaking innovations by fostering active communication across organizational boundaries.
The office layout includes private concentration booths and a cafeteria designed to create even more opportunities to communicate.
The eco-friendly architectural design adopts solar panels as well as high-efficiency air-conditioning and lighting systems.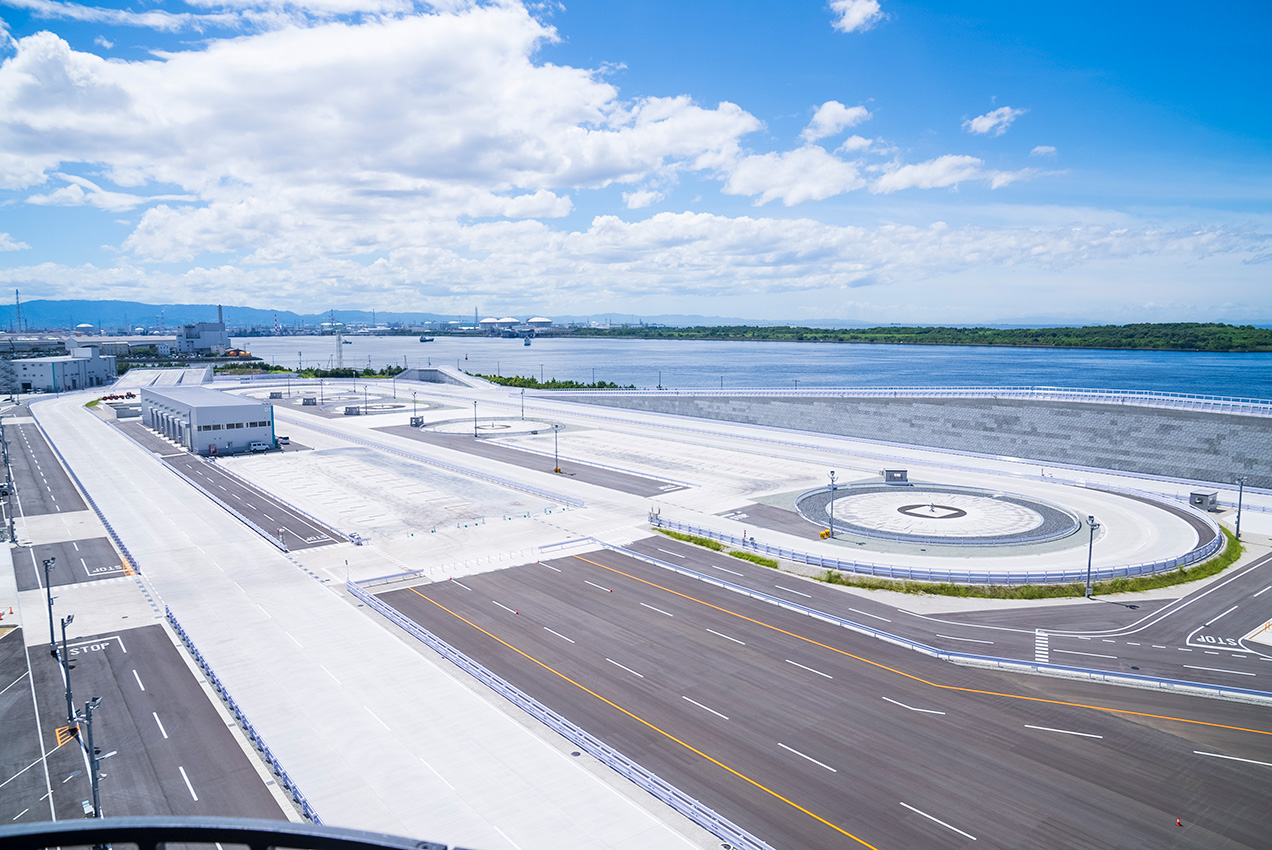 (2) Test equipment and course
A gigantic 1.5 km circular test course enables road tests of large scale agricultural machinery.
Double the traditional number of tabletop equipment allows engineers to run automated tests continuously around the clock.
A test field right next to the design and research building allows engineers to quickly run numerous and diverse field tests on machinery.
Name
Kubota Global Institute of Technology (KGIT)
Address
1-11 Takumi-cho, Sakai-ku, Sakai City, Osaka, Japan
Size
Lot area: Approx. 346,000 m2; Floor area: Approx. 138,000 m2
Investment
Approx. 84 billion yen
Role and functions

Development of agricultural and construction machinery as well as other products and core components in addition to materials (raw materials), analysis and other fundamental technologies
Development of IoT, ICT, AI and other advanced processing technologies to realize a digital transformation in products and solutions
Development of electric products, resource recycling systems, and other carbon neutral technologies

Start of operations
September 2022
Share This Article