Ductile Iron Pipes
The origin of Kubota's ductile iron pipes goes way back to 1890's. At that time, there were various infectious diseases spread within Japan. This triggered Gonshiro Kubota, our founder, to produce the first iron pipes in Japan. Since then, our long technical experience realized ductile iron pipes with excellent strength, durability and corrosion resistance, which today became the key components of water supply infrastructure.
Kubota makes full use of its proprietary casting technologies, rooted in more than a century of experience, in offering an extensive lineup of products: ductile iron pipes of diverse nominal diameters (DN80—DN2,600), highly functional joints such as earthquake resistant joints and restrained joints. It is our Centrifugal Casting technology, first in the world to put it into a practical use, which led to the success of providing high quality large scale ductile iron pipes and their stable production.
These pipes were exported outside of Japan early on, to contribute to stable water supply. We have exported iron pipes to more than 70 countries in the world today. In the Middle/Near East, a major destination of world longest nine-meter pipes, Kubota products are appreciated for their quality and workability. In the rapidly growing Southeast Asia, Kubota is contributing to the improvement of infrastructure through ODA projects.
Also, by taking full advantage of the experience and expertise acquired in Japan, we actively work not just only as the supplier of the pipes but also as the designer of pipelines. Kubota will continue contributing to more reliable and efficient water supply infrastructure worldwide.
Product availability and specifications may vary by country or region. For more information, please contact the nearest Kubota from Global Network.
What's New
Nov. 9, 2018

Sep. 22, 2018

Jul. 19, 2018

Jul. 12, 2018
Features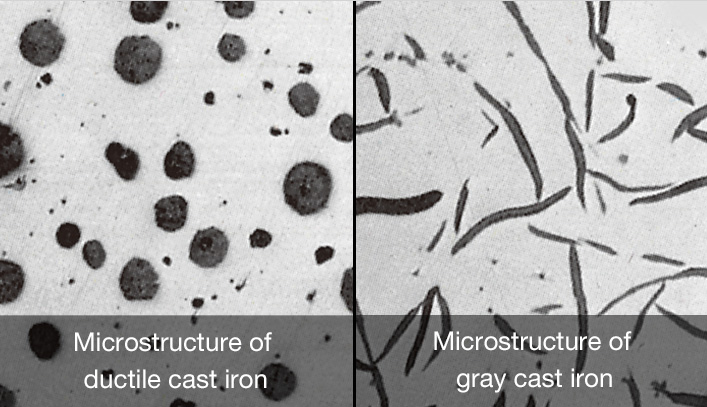 Overwhelming Strength and High Durability
Kubota's ductile pipes are known for its excellent strength and high durability. Their strength and ductility offer high level safety against internal and external pressure. Also, centrifugally mortar lining cast and epoxy resin enamels and varnishes realize high durability.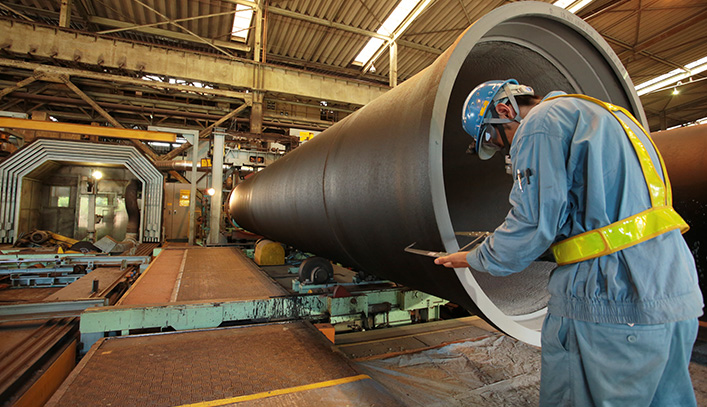 Wide Variety of Joints and Thickness
Kubota offers wide variety of joint and thickness to meet various needs and conditions. Thanks to our richness of joint format and pipe variations, including such unique products as restraint joints and earthquake resistant joints, Kubota is able to plan economic and rational pipeline architecture.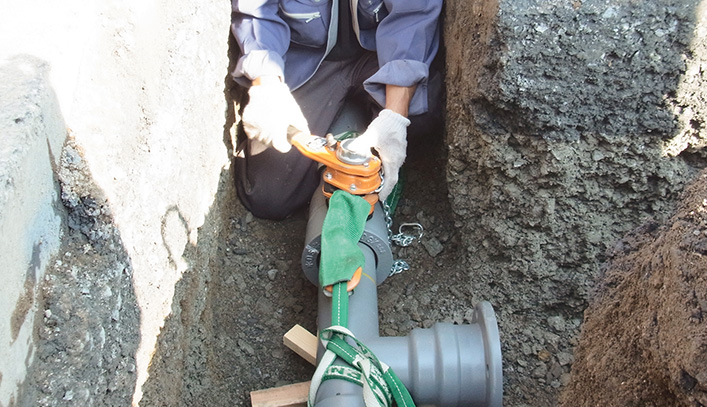 Easy Maintenance
Our ductile iron pipes enjoy low rate of accidents based on per buried distance as well as very few accidents during the earthquake. The pipes are very easy to maintain and even when they are faced with accidents, they can be repaired in short time.
Kubota's ductile iron pipes are available in variety of size and for various needs.
Our Technologies
Earthquake-Resistant Water Pipes:GENEX

The characteristic feature of earthquake resistant ductile iron pipes is that even if an earthquake occurs, the joints between the different pipes expand and contract and also deflect at the joints. The joints do not fall apart even if a strong force is applied, like on a chain. The effectiveness of these earthquake resistant pipes was proven in the Great Hanshin Earthquake (1995) and the Great East Japan Earthquake (2011). There was no damage even where the land subsided or cracked open. The latest model of it is called "GENEX." Its name derived from "the next-generation." It is the next-generation earthquake-resistant ductile iron pipe which achieves lower costs, higher installability, and longer life, while at the same time offering superior resistance to earthquakes.

Advanced Corrosion-Resistant Layer

To achieve "longer service life," Kubota developed unique multi layered anti-corrosion coating for GENEX. This anti-corrosion coating technology may last for more than 70 years, and iron portions for more than 30 years, making the expected life of a GENEX pipe more than 100 years.
Automatic Construction and Checking by Site Innovation

Japan currently faces issues related to building water pipeline, such as lack of manpower, complication resulting from road conditions, and protracted length of construction period due to paper works. To solve the situation, Kubota is looking towards new method of installing pipelines using new technologies and ICT. Such technology is the introduction of Site Wagon.

Installation Expertise

From a long history of ductile pipe installation experience, Kubota has various installation expertise, such as Pipe-in-Pipe method, DXR method and well casing method. Our installation method contribute to such aspects as minimal effect to road traffic and residents, lower risks, shorter construction period, etc.

Pipe-in-Pipe Installation Method