KUBOTA TECHNICAL REPORT No.50 JANUARY 2017
Feature Theme: Kubota Group Aiming to Find Solutions to Challenges in Food, Water & Environmental Fields Through Global R&D
Kubota releases Kubota Technical Report annually to introduce our latest technologies and products.
Kubota Technical Report No. 50 covers the special theme of "Kubota Group Aiming to Find Solutions to Challenges in Food, Water & Environmental Fields Through Global R&D." For over 120 years, Kubota has contributed to society in Japan's food, water and environment fields through technology and products. In recent years, we have been expanding our operation globally. With our local needs-based approach, we keep close contact with each region, listen to customers' opinions, and enhance technology to solve their problems, and develop such technology into products and services. Furthermore, we are committed to sustainably contribute to the society by providing products and services that let customers feel new pleasure and excitement.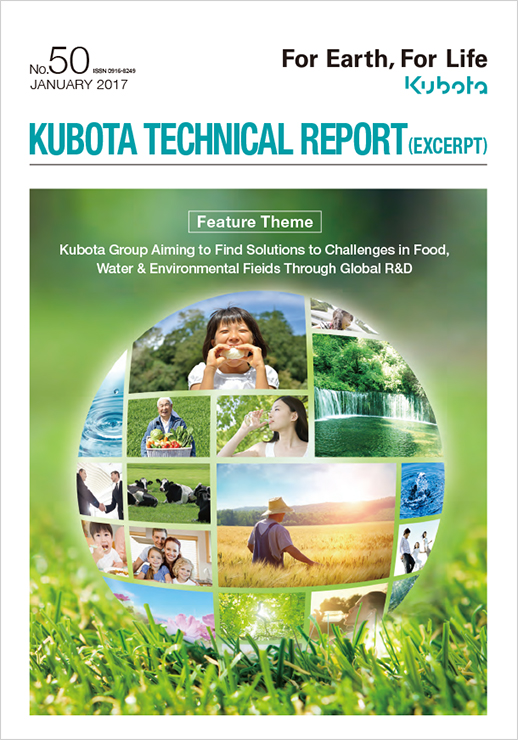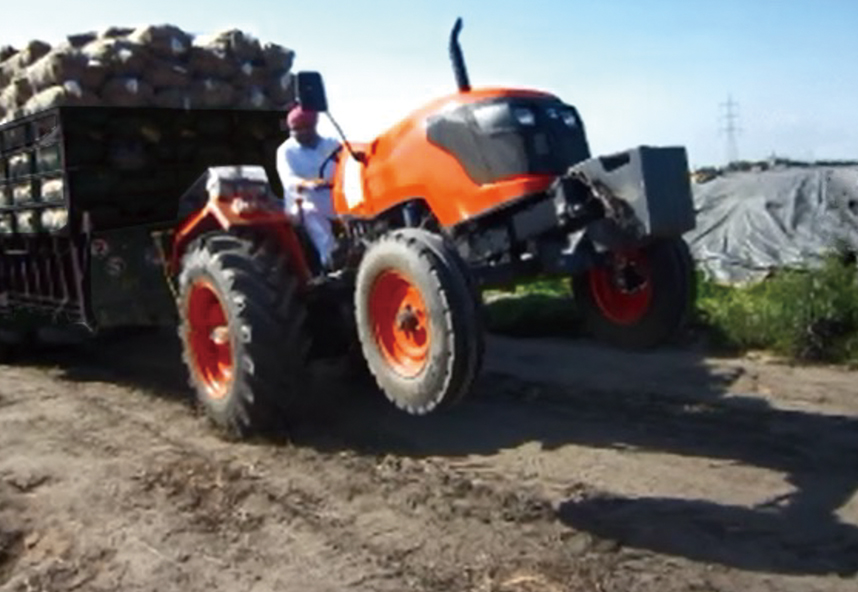 Development of MU5501, Multi-purpose Tractor for Indian Market
Tractor Engineering Dept./Farm & Industrial Machinery R&D Dept. Ⅲ/Vehicle Base Technology Engineering Dept.
India has the world's largest tractor market with a demand of 600,000 units per year. Due to its low tractor penetration rate, further growth of the Indian market is expected. KUBOTA needs to launch full-scale operations in the world's largest market, India, in order to become a Global Major Brand that can contribute the most to society by being trusted by the largest number of customers. Therefore, we have developed the heavyweight tractor MU5501 suited for Indian multi-purpose uses including high traction. We have frequently visited Indian market and have conducted market-oriented development with different concepts from those of the previous lightweight and compact KUBOTA tractors. Here we show the characteristic way of operating a tractor in the Indian market and how to meet market demand for products with low fuel consumption and high durability.
Multi-purpose

Market-oriented Development

High Traction

Low Fuel Consumption

High Durability

Strength Analysis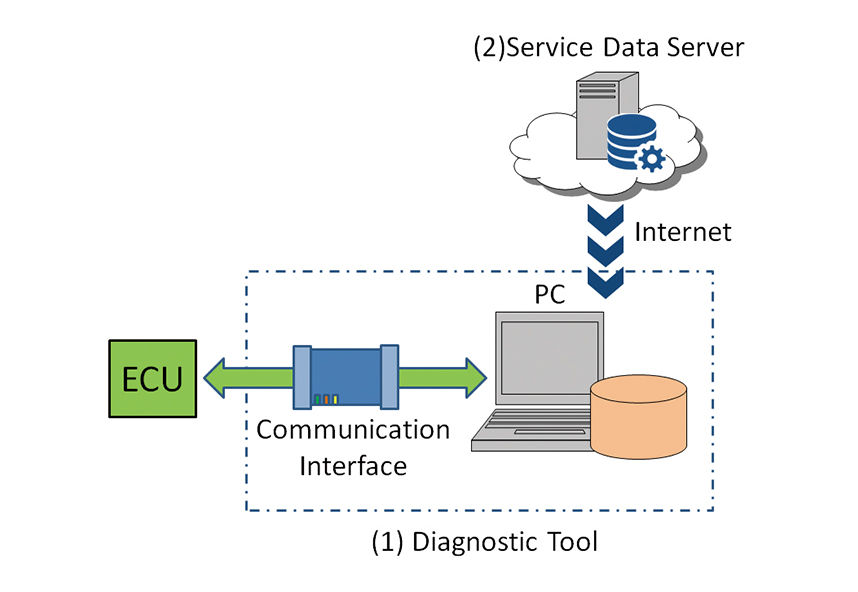 Development of Engine System Diagnostic Tool for Global Service
Engine Engineering Dept./Engine Environmental Management & Promotion Dept.
These days, industrial engines are becoming more and more dependent on electronic control systems due to strict emissions regulations.
The functions of electronic control devices differ depending on the level of emissions regulations and engine series. With an increase in the types of such devices, the number of diagnostic tools has increased.
And although updating software to control engines through an Internet connection on-site is useful, it has been difficult to achieve this for security reasons.
In this development, various electronic control systems were easily serviced with one integrated diagnostic tool. In addition, a high level of security has been introduced to encourage users to promptly update software over the Internet in the market for small industrial engines.
Integrated Diagnosis of Engine

Security

Internet Utilization

Market Services

Electronic Controlled Engine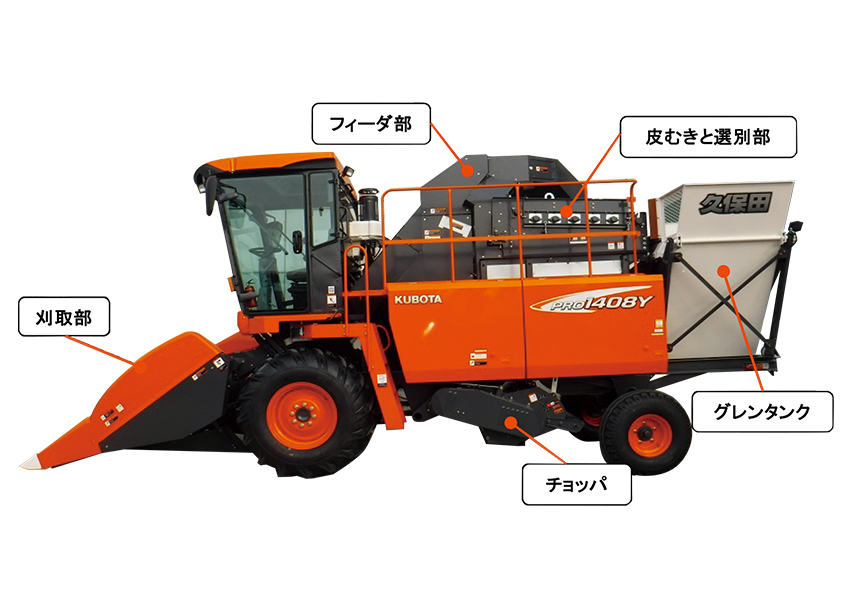 Development of Corn Harvester PRO1408Y with Husking Function for China
Kubota Agricultural Machinery (SUZHOU) Co., Ltd. Engineering Dept./Combine Harvester Engineering Dept.
China is the world's second-largest producer of corn, with 33,540,000 hectares of planted acreage, and a production of about 200,000,000 tons of corn a year. However the rate of mechanization of harvesting work is low at 48 % (2014) and there are expectations that from now on the market for corn harvesters will further expand. In addition, the machines that currently exist in the market and that are made by Chinese local manufacturers have a poor performance and experience many troubles; hence, farmers are requesting high-performance and high-quality machines. Kubota Agricultural Machinery (Suzhou) (hereinafter KAMS) can speedily grasp the market needs and reflect them in its development. And its Technical Development Department has linked up with Kubota's Harvester Development Department from the design stage and participated in developing work blocks. As a result, we were able to quickly develop PRO1408Y, a corn harvester with a husking function, that meets the market's requests for high-speed work, reduction of yield loss, high husking rate and low-fuel consumption.
Corn Harvester

High-speed Work

Loss of Yield

High Husking Rate

Fuel-efficiency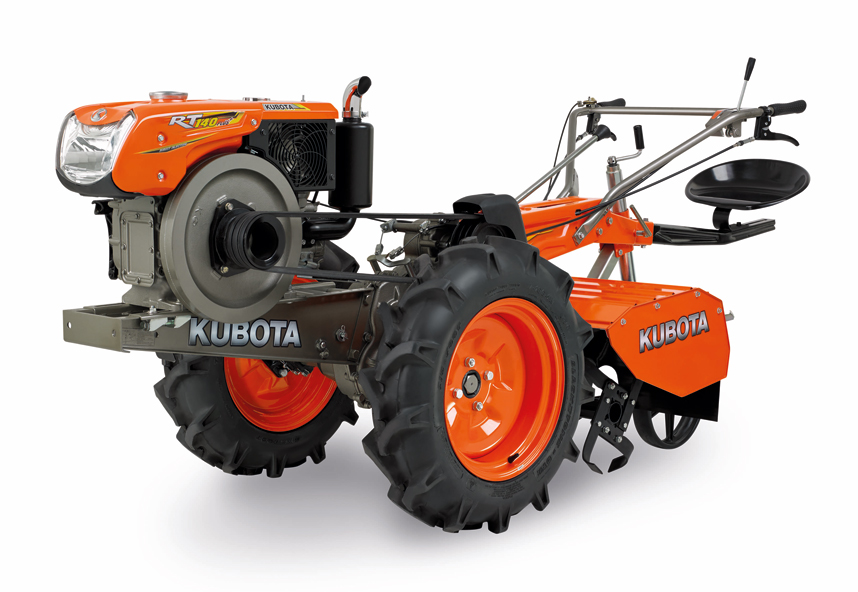 Development of New Power Tiller for Emerging Markets
Kubota Research & Development Asia
World demand for food is increasing along with increasing population. Hence, many emerging countries are starting to mechanize their farm work to increase their crop production capacity so that they can export food and meet that demand. Animals and humans are still the main sources of labor in farm work for most small farmers in emerging countries. This means there is high demand for farm machinery with a good basic performance and multi-purpose functions to help increase the crop production capacity at an affordable price for small farmers. To meet this demand, SIAM KUBOTA Corporation Co., Ltd. (SKC) developed PEM480, a new power tiller for emerging markets. Not only can it meet the above demand but also it can help SKC to enter emerging markets and establish sales and marketing networks to support future business growth for Kubota.
Power Tiller

Transmission Efficiency

Gear Tooth Root Fillet Curve Modification

Rotary Tillage

Blade Shaft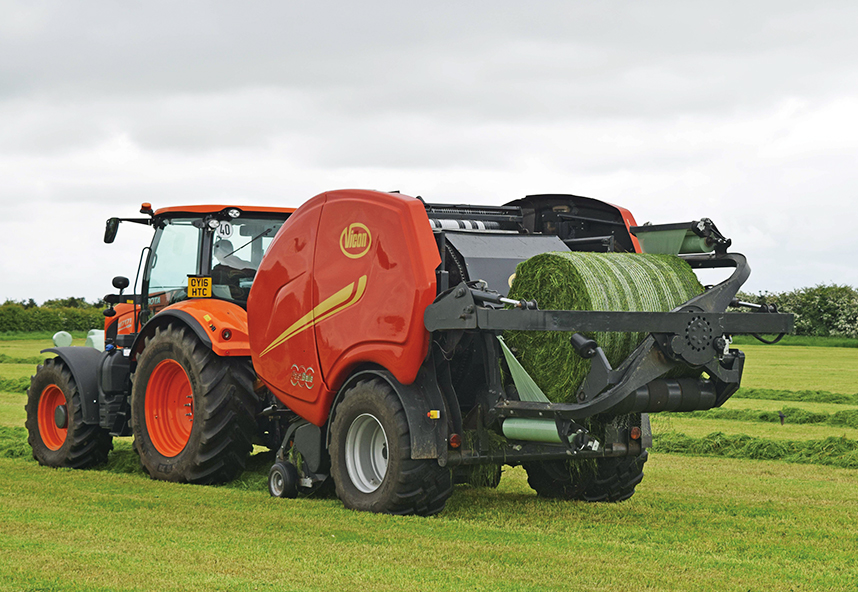 Development of "Non-Stop Baler" Technology
Kverneland Group Ravenna
Non-stop baling for reduced operator stress and fatigue, leading to improved operational efficiency. Increased output: Baling non-stop saves 15-18 seconds for every bale made. During a typical 300 bale day, this can give a time saving of over 1½ hours per day. Compact size: Despite its non-stop capacity, FastBale is smaller than other competitive baler wrappers, ensuring easy field access and stress free road transport. Simple bale transfer system and high speed vertical wrapping system ensure high output and gentle bale release. Fully automatic operation, with animated real time display, keeps the operator relaxed and fully productive throughout long working days.
Non-Stop Baling

High-Productivity

Compact

Automatic

Time-Saving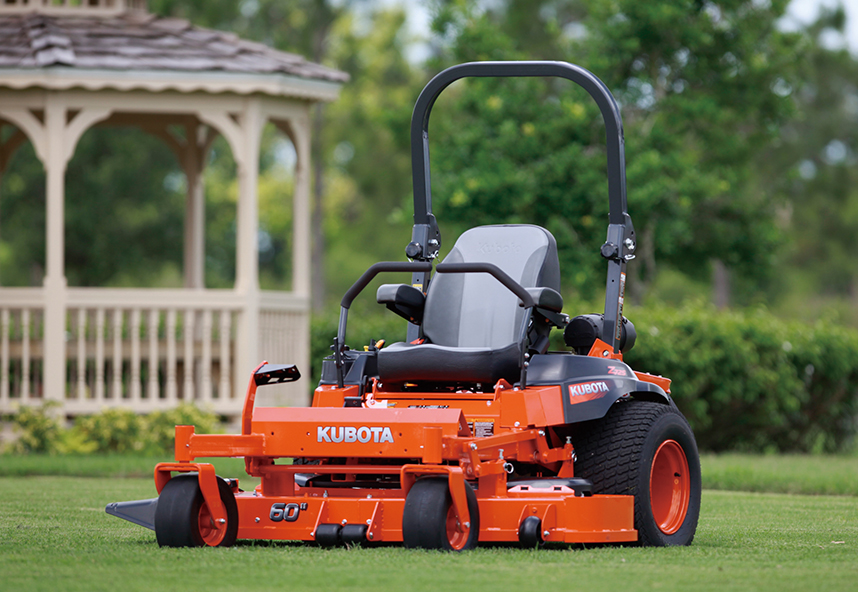 Development of Z700 Commercial Zero-Turn Mower
Turf Engineering Department of America
Kubota produces some products to satisfy zero-turn mower estate customers. These products also appeal to zero-turn-mower commercial customers. However, some commercial customers are not completely satisfied. Machine performance, ergonomics, and cost are several areas where improvements could allow Kubota to satisfy the commercial customer more completely. By developing new technologies such as a manually-adjusted deck height system, a machine layout to reduce front axle weight, and easy-to-operate parking brakes, the Z700 has successfully appealed to customers in the commercial market. As a result, Kubota has improved its ability to support the thriving life of humans while still caring for the environment of this beautiful earth.
Zero Turn Mower

Ergonomics

Parking Brake

Mower Deck Height Adjustment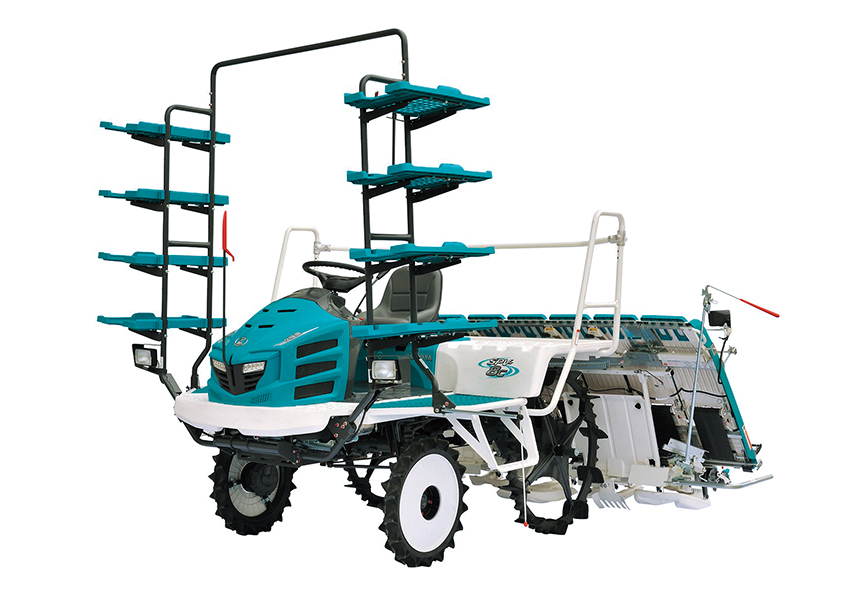 Development of Riding Type Rice Transplanter SPV for Overseas
Transplanter Engineering Dept.
Rapid economic development in emerging countries is leading to escalating personnel costs the costs for rice cultivation, too, and making it difficult to secure labor. Consequently, mechanization of rice cultivation in such countries China and so on is taking place. Rice transplanters in emerging countries tend to be used in the following way: the land owner entrusts rice planting to the owner of the rice transplanter, and the land owner pays a fee to the rice transplanter owner in proportion to the transplanted area. The larger the area planted, the more rewards the owner of the rice transplanter will receive. Based on this background, an ability to plant larger area, in other words a "profitable machine," is required. To meet this demand, Kubota has developed new rice transplanters based on the concept of "global 6- and 8-row riding type rice transplanters which are able to produce a prof it for user and have a basic performance." In this paper, we explain the technical development we conducted to meet three requirements―high efficiency, high durability and ease of maintenance―which are directly related to profitability.
Emerging Countries

Riding Type Rice Transplanter

High Efficiency

High Durability

Ease of Maintenance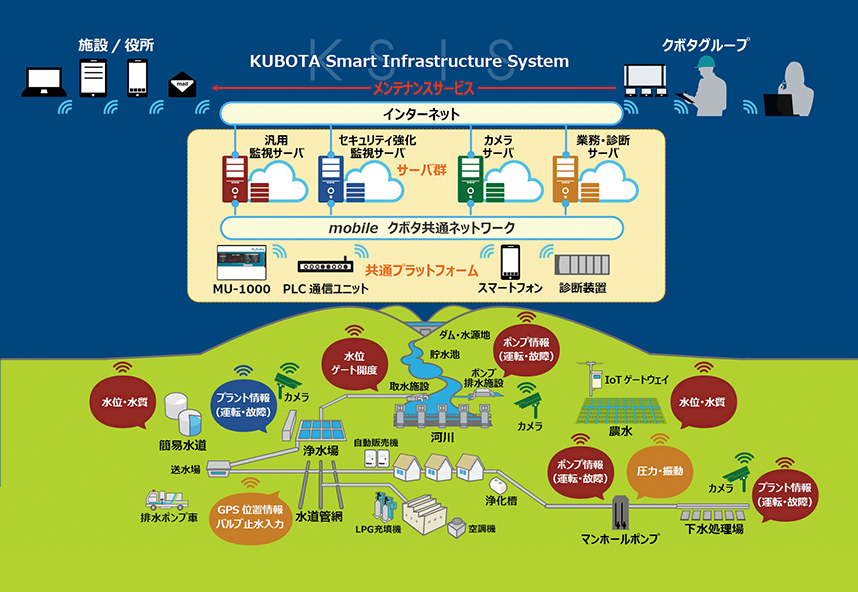 IoT Solution System of Water Environment Infrastructure Facilities: KSIS
Water &Environment R&D/Water &Environment R&D Dept.Ⅱ/Pump Systems Dept./Instrumentation and Control Technology Center
Nowadays, with regard to operation and maintenance of water environment infrastructure facilities, energy saving, cost saving, improvement in work efficiency, and longevity of facilities are required, and IoT (Internet of Things) technology is necessary for Kubota to meet the needs of its customers. Kubota has provided services such as the remote pump monitoring system1) and the remote liquid membrane monitoring system through Internet for over 10 years.
The demand for IoT system is increasing from a number of our customers of our business unit divisions of Water & Environment and Electronics. We launched a cross-sectional project and created KSIS, a common platform for the remote monitoring and diagnosis. KSIS connects the products of Kubota with IoT to provide a variety of solutions to many customers.
In this paper, we describe the development of products such as data transmission equipment, the cloud server and the establishment of a network for them through the R&D on technologies for the wireless communication and the security for the cloud server. We also report on our efforts to expand them to the global market.
Telecommunication

Wireless Communication

Remote Monitoring

Cloud Service

IoT

Security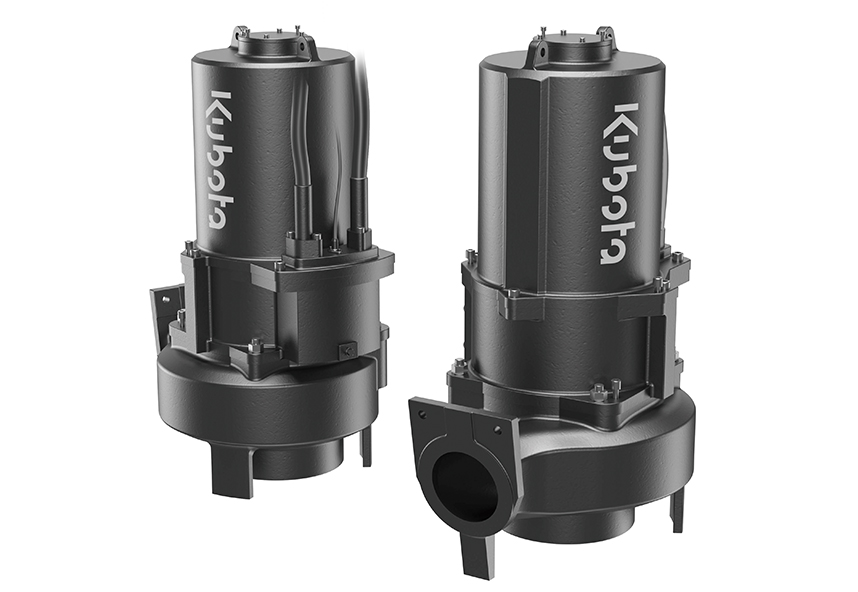 Development of Submersible Sewage Motor Pump for China (KS-J Type)
Water &Environment R&D Dept.Ⅰ/Pump Systems Dept./Kubota Sanlian Pump (Anhui) Co.,Ltd.
In recent years in China, a country that is seeing remarkable economic development, the amount of domestic and industrial sewage has been increasing, along with the progress of urbanization and industrialization and with the increase in scale of industrial activity. Therefore, there is increasing demand for water processing and sewage transfer equipment. Due to a greater need to move sewage and increases in environmental budgets, organizations are seeking to reduce their running costs and have submersible sewage pumps that are reliable. We developed a submersible pump with a good performance and reliability in order to respond to market demands and also to aim at business expansion in the Chinese market.
Sewage Market in China

Submersible Sewage Motor Pump

High Efficiency

Passage Diameter

Fluid Analysis
Development of Strategic Backhoe for China
Installation and Operation of Solid-Liquid Separation System for Al Ansab Sewage Treatment Plant in Oman
The Introduction of Kubota Research & Development Asia (KRDA)
Establishment of Kubota Water and Environment R&D Center USA