Kubota Water and Environment R&D Center USA
Ohio, U.S.A.
Major R&D Areas

Water and water environment
Wastewater treatment
MBR (membrane bioreactor) treatment system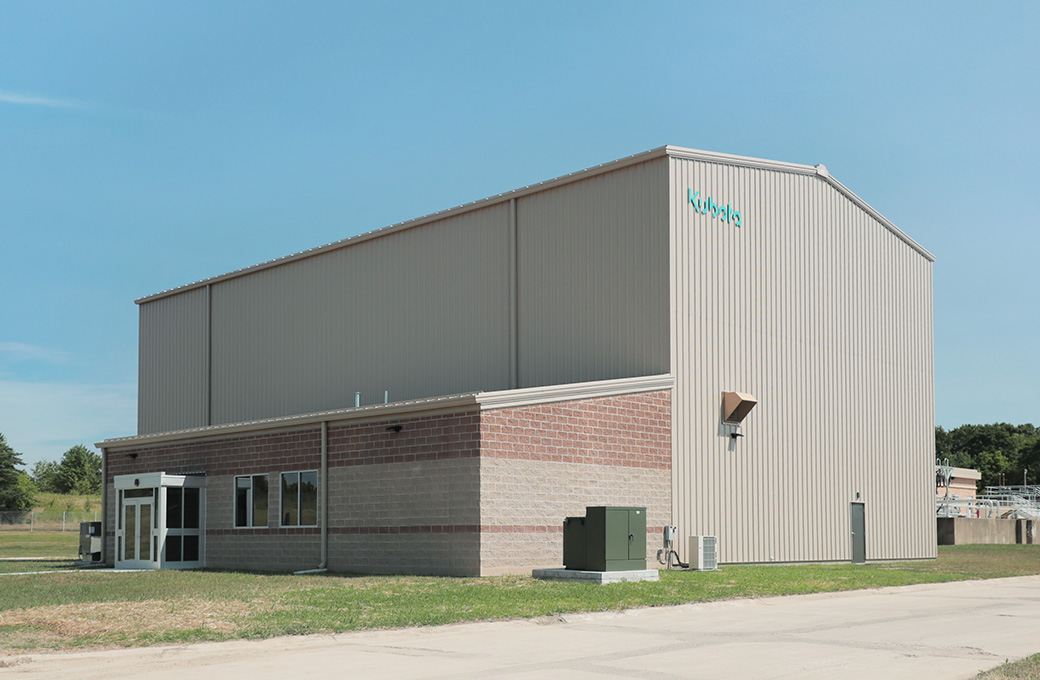 Kubota Water and Environment R&D Center USA was established in July 2016, located at the Canton Water Reclamation Facility.
To establish the MBR treatment system technology suited for the local needs, Kubota established the first overseas R&D site for the water environment business.
Here, Kubota is focusing its R&D efforts on design and operation management of membrane systems suitable for the local climate and water quality, such as improving performance of the membrane system at low water temperature and achieving energy-efficient operations. In addition, Kubota aims to raise recognition and understanding by using this site as a place for customers to actually see the membrane system technology. Through collaboration with local partners, governments, colleges/universities and other research institutions, Kubota will continue to advance its development of new technologies in wastewater treatment.
Canton Water Reclamation Facility is the largest of its kind in the North America using the membrane bioreactor (MBR) technology. Kubota received an order for the membrane bioreactor (MBR) units from the City of Canton, In October 2013.
Behind the Scenes: Research & Development