KUBOTA TECHNICAL REPORT No.52 JANUARY 2019
Feature Theme: No.52 Working on SDGs
This 52nd issue of the Kubota Technical Report is specially themed around the topic of "Working on SDGs." We recognize that our brand statement "For Earth, For Life" and our mission "contributing to the world in the areas of food, water, and the environment" are same as what SDGs is aming for. Kubota is making efforts in many themes that contribute to SDGs through our products, technology, and services. This issue includes those items that are deeply connected to SDGs, so we hope that you read this report and deepen your understanding of SDGs and Kubota's efforts.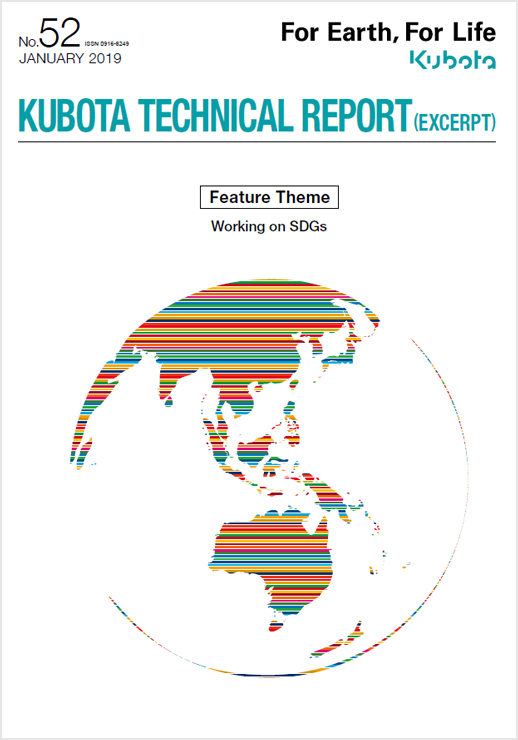 "For Earth, For Life" Kubota's Engagement in SDGs and Continuing Contributions
Kubota Group works on the SDGs, which are the common development goals for the international community, and is challenging to solve global issues through its business activities.
Development of the Compact Johkasou KRZ Type for Large Scale Facilities
They are the 17 goals set jointly by the nations around the world regarding issues to be tackled in cooperation. It was adopted at the United Nations Summit in 2015 with 2030 as the target year by which to address the goals. "Sustainable Development Goals" is abbreviated as SDGs.