Construction Machinery
Kubota's mini excavators have gained high reputation in Europe, North America, Japan, and Asian countries. Kubota mini excavators in particular are renowned for their advanced features and amenities. Kubota's mini excavators are winning the largest market share in the world from 2002 to 2015 (continuously for 13 years)*.
Kubota mini excavator is widely used in various construction fields such as road, municipal work, pipe networks, gardening and water conservancy combining with the use of multiple attachments. You may carry out operations at ease under various special conditions and construction environments. The real world-class Kubota mini excavators is ready to take any challenge.
*Off-Highway Research, 2015
For more information, please contact the nearest Kubota distributor
Features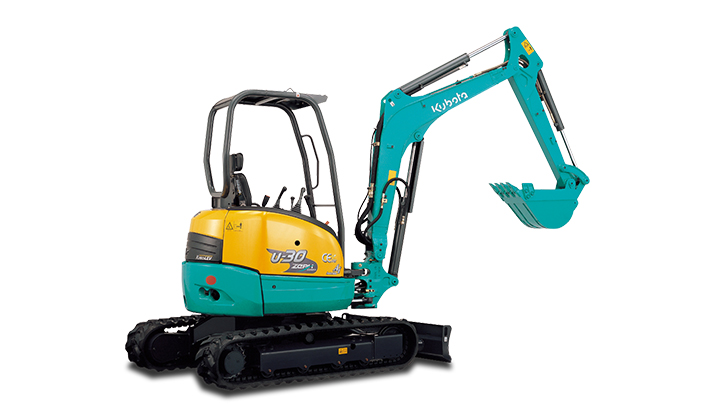 High Durability
With 40 years of expertise manufacturing the mini excavator, we design the products paying attention to every detail so as to prevent damage and destruction. Thus, Kubota established a reputation for high durability from customers around the world.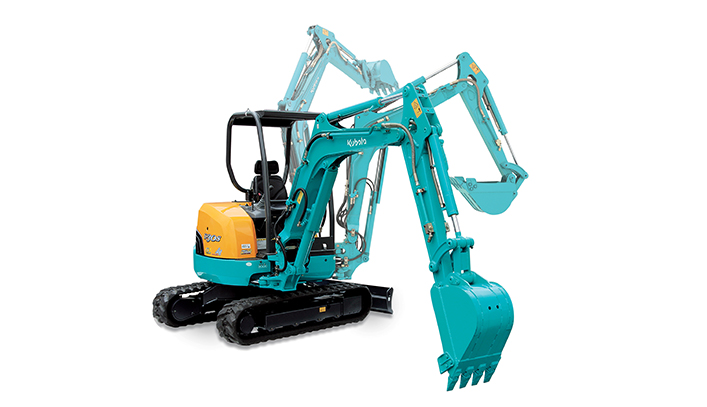 Superior Performance
Kubota's mini excavators have the power and versatility to take on almost any kind of task, even in the toughest environment. Combining improved digging and lifting power with smooth drivability, they will get the work done appropriately.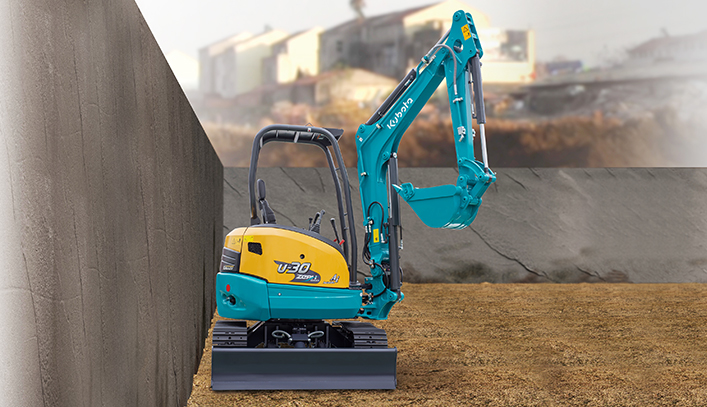 Zero-tail Swing
The Kubota mini excavator adopts zero-tail swing structure. When the machine is swiveling, the tail always remains within the track width. It realize worry-free operation in tight places.
Lineup
U15-3

Operating Weight :

1,720kg

Engine Rated Output :

13PS

Bucket Capacity :

0.04m3

U30-5

Operating Weight :

3,300kg

Engine Rated Output :

27.2PS

Bucket Capacity :

0.10m3
Our Technologies
Powerful Kubota Engine

Powerful and reliable, the clean-running Kubota engine delivers superior horsepower and performance. It offers low noise and vibration levels as well as exceptional fuel efficiency.

Auto Idling System

Save fuel with Kubota's Auto Idle. It automatically reduces engine RPM, when high engine speed is not required. When the control levers are in neutral for more than four seconds, the engine RPM idles. If you move any control lever, the engine RPM immediately returns. This innovative feature reduces noise and emissions, while lowering operating cost.

ROPS/FOPS Cabin

The world class ROPS/FOPS cabin (supplied with seat belt) is used for enhanced operator safety.
ROPS: Roll over protective structure
FOPS: Falling object protective structure
*Only U30-5
Application
Kubota's construction equipment in various application.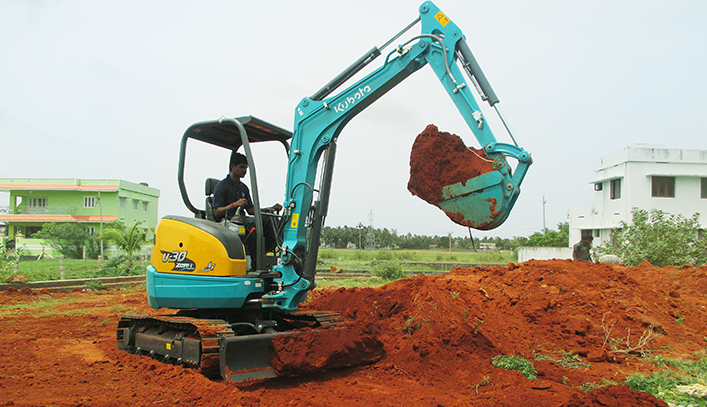 House Foundation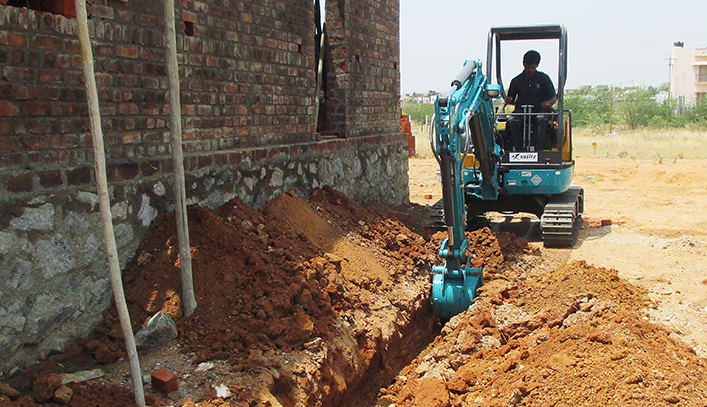 Trenching Job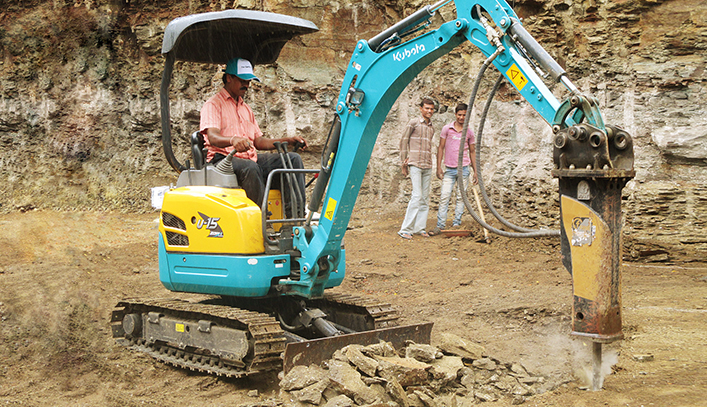 Job Using Breaker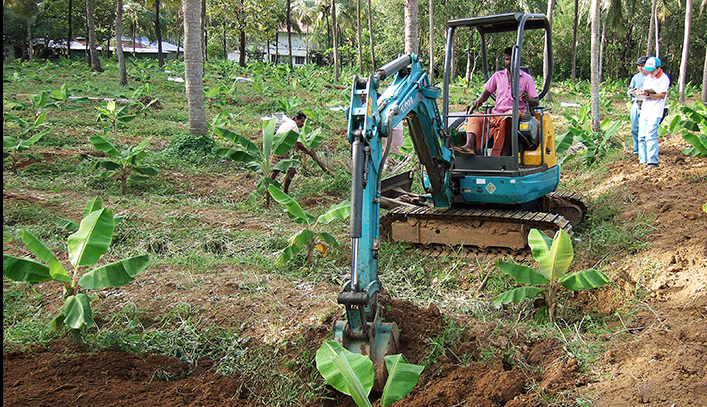 Plantation Job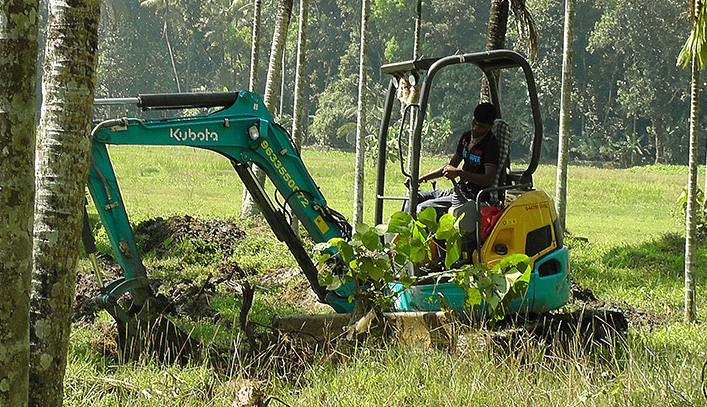 Plantation Job