01


An Emerging Global Power India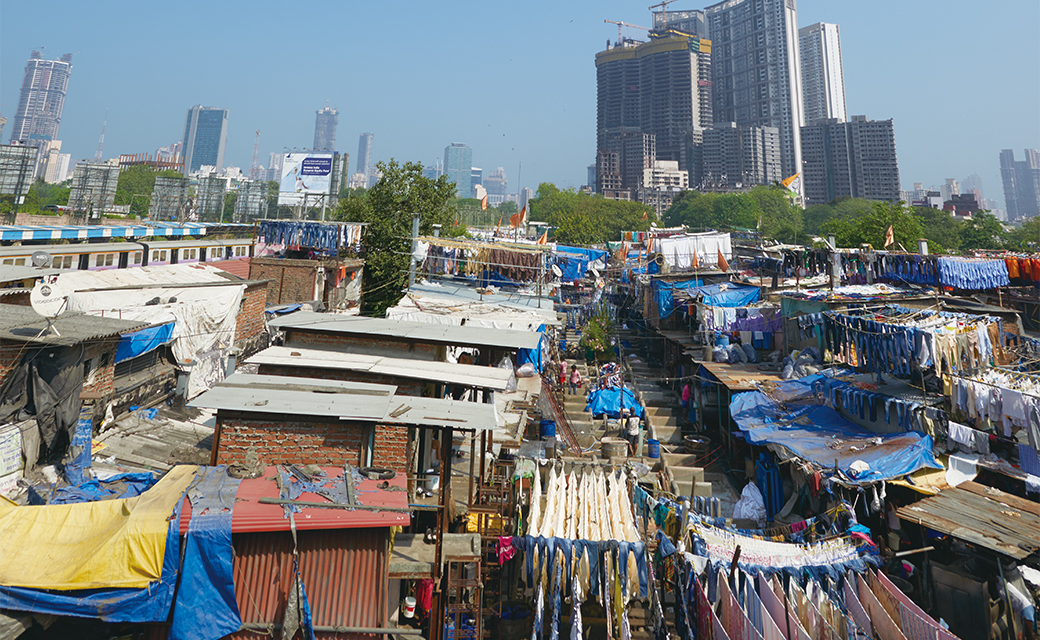 India's population is growing to become the world's largest, and it is enjoying a rate of economic growth that is admirable among the emerging countries commonly known as BRICs. Even though industrialization and urbanization are rapidly progressing, India continues to be one of the world's largest agricultural countries. From the standpoint of food self-sufficiency aimed at supporting its enormous population and as the world's major base of food production, the mechanization of agriculture is a major contributor to its economic development. How can we contribute to the sustainable growth of this country in the agriculture sector? This feature article focuses on the frontline of Kubota's community-based activities.
India: Achieving significant economic development One of world's largest agricultural countries and a major food production base
India's long history dates back to the Indus civilization. Gaining independence from Britain in 1947, the country has now grown into a major nation with the largest land area in South Asia and the second largest population in the world. In line with the economic liberalization policy that has been in place since the 1990s, India has implemented economic measures centered on deregulation and aggressive utilization of foreign currency. As a result, India has achieved a significant economic growth. The Modi administration, which came to power in 2014, implemented policies with an emphasis on the economy, represented by the slogan, "Make in India." Now, the country is attracting the world's attention as a new production hub (node). India's rate of economic growth for 2015 was 7.6%, as it maintains a rate that is high even among the economically emerging countries known as BRICs (Brazil, Russia, India, and China).
India's population currently tops 1.21 billion and continues to increase with a growth rate of 17.68% over the last 10 years (*1). Promoting a "green revolution" that includes plant breeding, effective irrigation facility maintenance and the safe use of agricultural chemicals, India has become a self-sufficient country despite having such a large population. In 2013, the self-sufficiency rate of crops (cereals) reached 111% (*2). India's approximately 180 million ha of agricultural land accounts for roughly 55% of the total nation's land area, and agriculture workers account for roughly 50% of the total population (*3). India ranks No.1 in the world in crop acreage of rice, wheat and sugar cane, the country's major crops (No.2 in the world in production volume of each crop) (*4). In addition to being one of the world's agricultural giants, India is also a major food production base with the No.1 spot in rice exports in 2012 (*5).
*1.

Website of the Ministry of Foreign Affairs

*2.

Estimate by the United Nations Food and Agriculture Organization (FAO)

*3.

Ministry of Agriculture and Fisheries official website

*4.

FAO statistics

*5.

United States Department of Agriculture (USDA) Supply and Demand Statistics
Urbanization and traffic congestion are accelerating with economic development (Delhi)

Women clad in colorful sari are frequently seen on the streets (Delhi)
Forecasted to become the largest population giant by 2028 Stable and sustainable food production is the challenge
Although India is achieving remarkable development as a leading BRICs country, its agricultural sector continues to face many challenges. It is forecasted that nation's population will reach 1.5 billion by 2028, and that it will overtake China to become the world's largest (*6). Although India currently enjoys food self-sufficiency, it is unclear whether the nation can sustain itself in the future. India's food production efficiency is not high, as is evident from the fact that India is No.2 in the world in crop production despite having the world's largest crop acreage. Underlying factors include the fact that although irrigation systems have been developed by the "Green Revolution," an estimated 63% of cultivated area is unconnected to an irrigation system (*7), the fact that many farmers still depend on human power because of cheap cost of labor, and; the fact that the agriculture industry throughout the country retains an outdated farming system.
Another concern is that along with the advance of economic development, the ratio of farmers is decreasing while the number of people employed in the industrial and construction industries is increasing. Can the world's largest population powerhouse sustain stable food production? The challenge facing Indian agriculture is also connected to the question of whether or not it can sustainably continue to play its role as the world's food production base. In addition to this, although India has achieved food selfsufficiency, the number of undernourished individuals is close to 200 million (*8), and poverty remains a major issue. As the country's population continues to increase, improving the efficiency of food production and yield through the mechanization and advancement of agriculture is an urgent task. Further, the fostering of industries and the expansion of employment are also urgently required to support sustainable economic growth in the future.
*6.

Estimate by the United Nations Population Division

*7.

CNN News, USA

*8.

"The State of Food Insecurity in the World 2015," jointly published by FAO, International Agricultural Development Fund (IFAD) and United Nations World Food Program (WFP).
Rice is an important foodstuff that supports India, the population powerhouse.

India is synonymous with spices. A wide variety of spices displayed at a storefront.
India is the world's largest tractor market Kubota's challenge began in 2008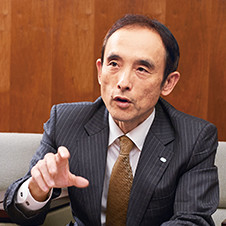 Tractor use in Indian agriculture has a long history, with full-scale adoption beginning in the 1960's, about the same time it did in Japan. In a global tractor market estimated to be around 2 million units, India is the largest market with roughly 600,000 units, or roughly 30% of the global market (*9). Of these 600,000 units, 99% is manufactured in India, and tractors made by Indian manufacturers account for roughly 70% of the market. In 2008, Kubota entered this massive tractor market with the opening of Kubota Agricultural Machinery India Pvt. Ltd. (hereinafter "KAI") in Chennai, southern India.
"India is a base for tractor export to Europe, North America and emerging markets. As our competitors are producing and exporting low-price tractors by taking advantage of cheap labor and parts, production in India is essential to ensuring that Kubota can leverage its experience and know-how as a major brand to provide solutions to the food problems facing India and the world. With the initial aim of establishing our presence and achieving strong sales performance in India, the world's largest tractor market, we plan to develop an environment for local production in the future." (Ryo Tsujiyama, General Manager, Tractor and Utility Machinery Sales Dept.)
In other words, KAI was established with a view to local production in the future and providing solutions to the agricultural problems facing India. This was the beginning of Kubota's struggle to survive and thrive in the Indian market. It was also a new challenge that would lead to the development and introduction of the MU5501 multi-purpose tractor.
*9.

Kubota's estimate for 2015
Production of major agricultural products in India