Documentary of Kubota
Singapore/Japan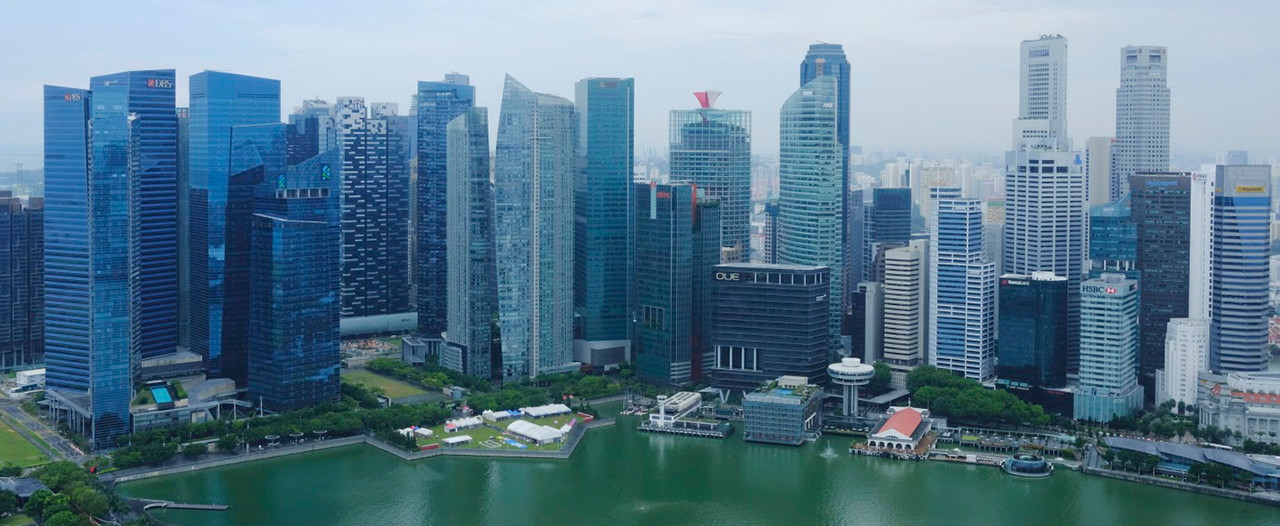 In addition to agricultural machinery, Kubota is involved in a variety of projects to develop Japan's agriculture. Here is more information about its rice export business aimed at increasing consumption of Japanese rice.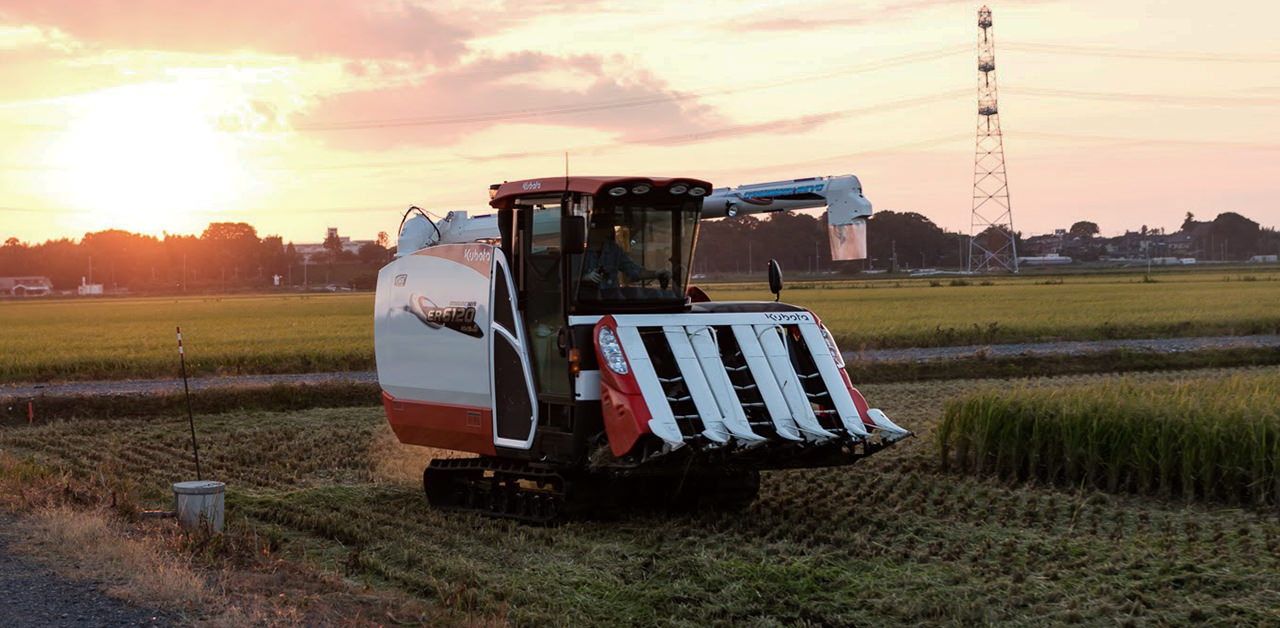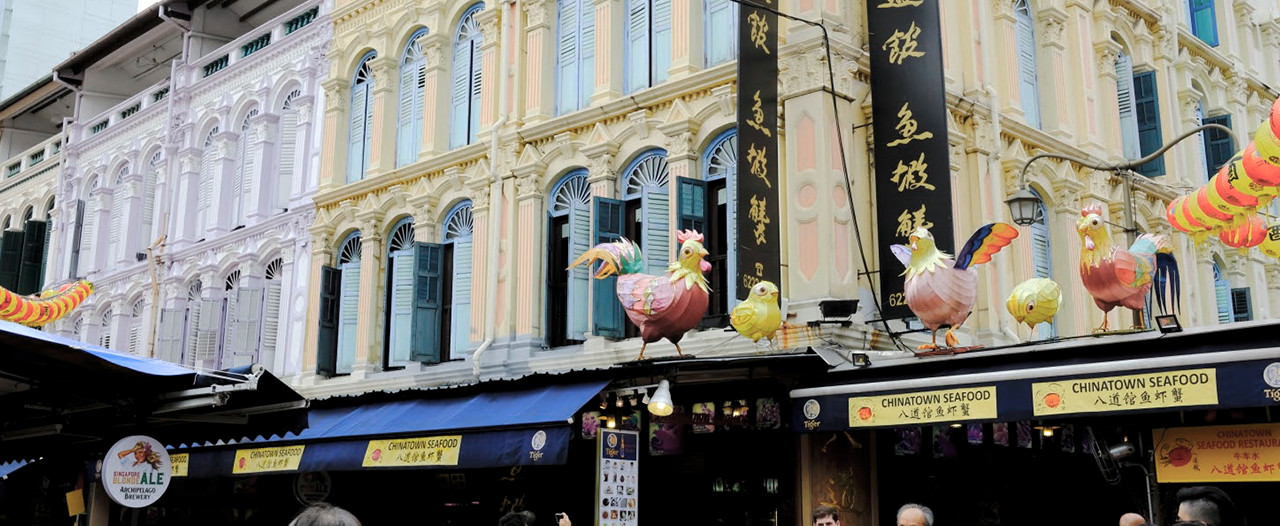 Can we revitalize Japan's agriculture with greater rice exports?
Singapore.
Here in Asia's economic hub, more and more people are enjoying delicious rice from Japan.
What you're witnessing isn't just another latest fad in food.
The story behind the scene is much deeper.
Major Singapore bento chain

Mr. Takeda, President

Japan has the technology and high-quality products, but the market is dwindling.
On the other hand, Asia has a huge and growing market potential, but it lacks high-quality products and know-how.
And the bridge that connects Japan with Asia is still insufficient.

But, in terms of rice, Kubota is strengthening that connection.
Japan's future relies heavily on the middlemen who'll bridge that gap.
So, in that sense, Kubota's presence is very important.

Kurosawa Farm

Mr. Kurosawa, President

I'm the 21st generation of this farm.
Japan probably produces about 9 million tons of rice, of which about 7 million tons is consumed annually.
Therefore, the amount produced exceeds the amount consumed.


So, we needed to find a way to solve this imbalance.
At first, I thought selling the rice to a culture so different from ours,
saying, "Japanese rice is delicious, try it, you'll love it" would be impossible.

But then, Kubota stepped in, sending a small machine for packaging fresh rice to deliver.
I think it's very meaningful that this industry-first was achieved by such a reliable agricultural equipment manufacturer.
I think building a rice milling plant there, simply for its people to enjoy delicious rice, is really innovative.

Niigata Prefectural Agricultual College, Rice Cultivation Management

Mr. Hasegawa, Instructor

There are around 130 students enrolled in our school.
We want them to learn about exporting to gain a global perspective for their futures. And to do so, we wanted to export rice that was produced at our school.
That's why Kubota's ICT and state-of-the-art machines were essential.
It's seems like Kubota is working with us to educate the students.
And they've completely mastered the use of the KSAS system.
We're very proud to adopt such advanced technologies.

Niigata Prefectural Agricultual College
2nd-year student

Mr. Kawase

We're trying to sell our own brand of rice called "Itadaki" to Singapore. We want to appeal that we worked hard to develop it, and that it's delicious.

Kisosaki Farming Center

Mr. Komura, President

We started this farm 32 years ago.
We now have about 2,000 rice fields.
With 2,000 fields, we sometimes forget which one we should be working on,
and we make mistakes as well.
In the past, all the information was hand-written on a map.
But thanks to Kubota KSAS,
we can now centrally check and manage each of our rice fields with ease.

I want more people to know how cool farming is.
Although I haven't reached the level of coolness, I'm aiming for yet.
I'd be so happy if people say, "Wow, isn't farming cool?!" or "Farming, I'd like to try it too."
If even one person says such a thing, it'll be a big boost to keep our business going.

Mr. Kurosawa, President

Japan is called the "Land of Abundant Rice", and it's very ideal for producing rice, so, we should take more advantage of the land for rice production.
And by exporting it, we'll be able to maintain
the high standards of the rice fields and meet the demands of rice lovers all over the world.
So, in that sense, I'm confident exporting will be one of the options for the sure survival of Japan's rice.
We, Kubota, want to deliver delicious rice to more and more people.
We believe this challenge will lead Japan and the world to a true sense of prosperity.
And the smiles of the farmers show we can trust them for a promising future.
History
Kubota's Initiatives for Japanese Agriculture
The development in 1922 of oil engines for agricultural and industrial use, which became the power sources for threshing, hulling, and pumping water. And the 1947 development of a power tiller. Through these innovations, Kubota has contributed to the development of Japan's agriculture by developing products and services required by the farmers that support agriculture in Japan. Today Kubota is developing advanced agricultural machinery including ICT agricultural machines and Power Assist Suits to make farm work even less taxing, along with providing the KSAS (Kubota Smart Agri System) cloud service to visualize farm management and improve productivity. The company has also implemented Kubota Farm, a demonstration farm that is geared toward realizing new ways of farming that utilize the people and characteristics of local areas, along with an export business to boost global consumption of Japanese rice. Through these and other initiatives, Kubota is working closely with farmers to contribute to the development of Japanese agriculture.