Documentary of Kubota
U.K.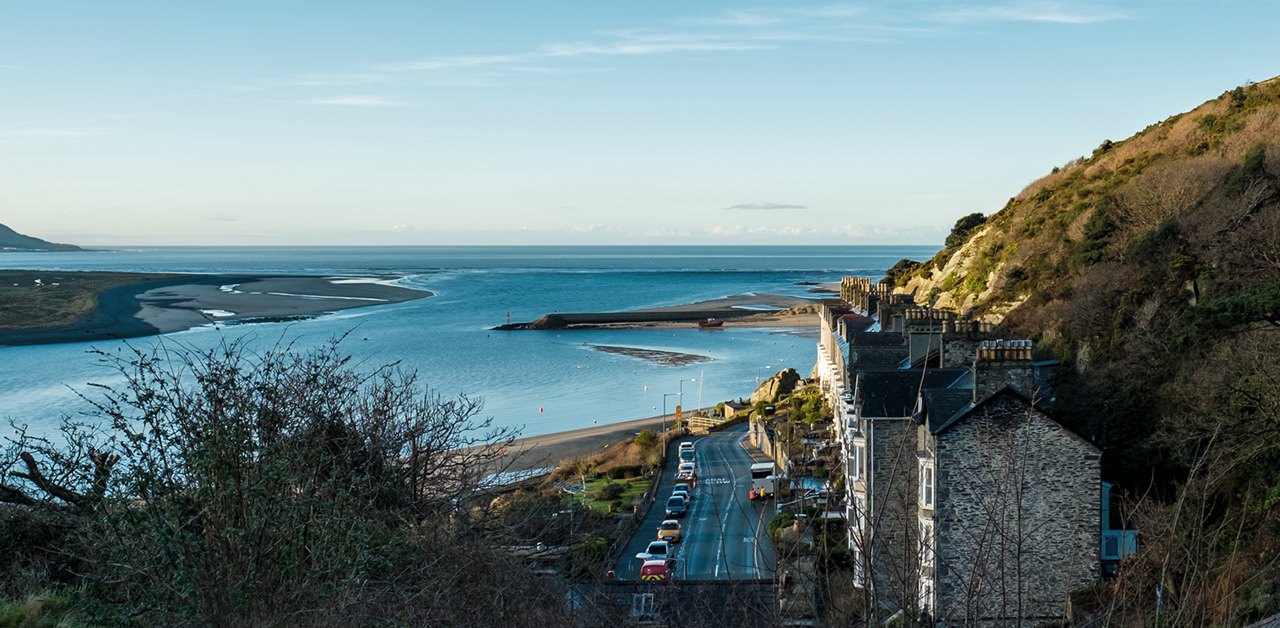 Water is a vital resource for humankind. Conserving water requires making used water as clean as possible and returning it to nature. Here are some of Kubota's Water and Environment Business initiatives to protect the abundant water resources in Wales in the United Kingdom.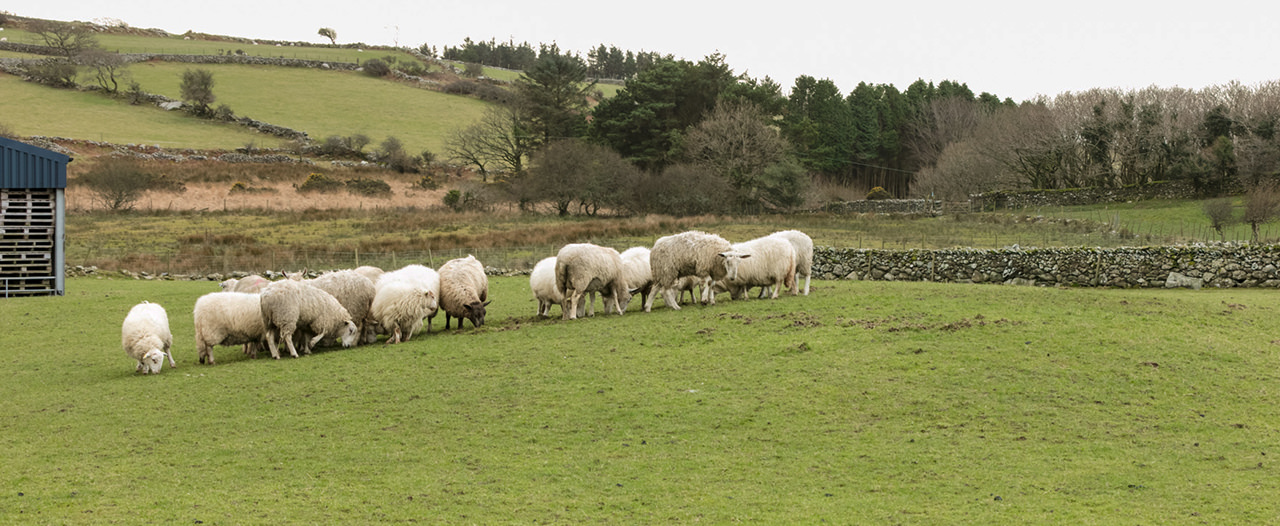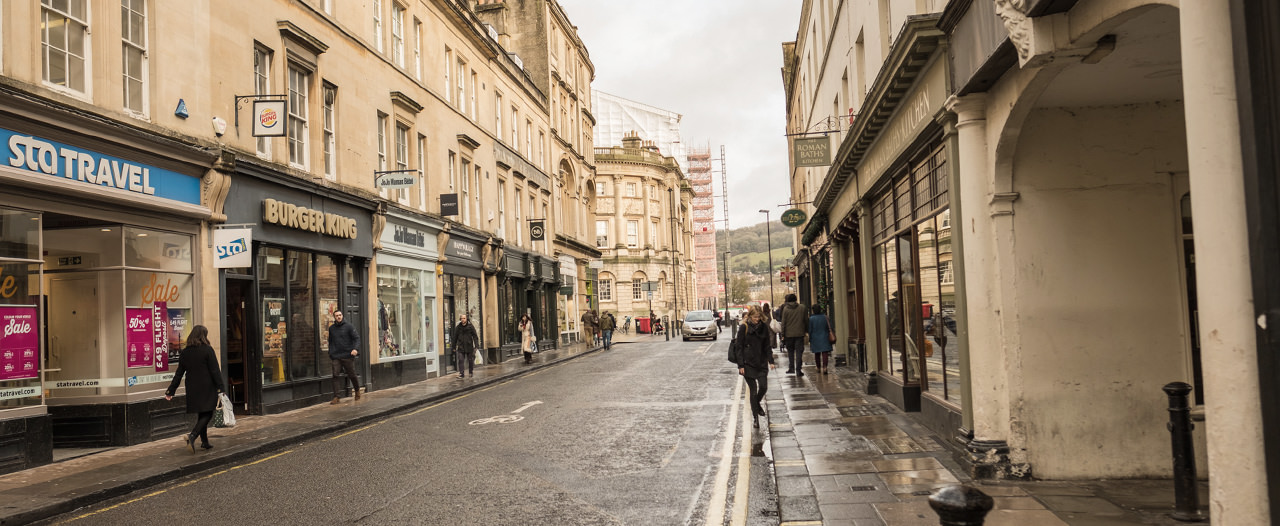 Is it possible to protect abundant water resources with methods suited to the town's way of life?
Dotted along the coastline of Wales, United Kingdom, are small villages which have a long history.
In summer, these normally quiet country villages come alive with crowds of tourists drawn to the beautiful sea.
For a town whose local economy depends on tourism, purifying the water used by thousands of people before it is returned to the sea is of utmost importance.
We focused on what Kubota, who has been in the water business since its foundation, could do to solve the issues confronting these small towns.
Wastewater Treatment Consultant

Dr. Steve Churchouse

So, I've been involved in looking at high quality effluent treatment and drinking water treatment for quite a number of years now. The two things that matter most to public health are quality of water you drink, and the treatment of the water that you've used. Because if you don't do that, you get cholera outbreaks, you get all sorts of other diseases. Typhoid, typhus; all of these things have gone from Western societies.

In the past, UK sewage treatment emissions standards were very weak. That meant that your quality of water that was going into the sea was very poor. And the number of sewage works, for instance, around the coast in the UK was very low, where they were collecting the effluent and pouring it into the sea, almost untreated.

People were increasingly saying, 'You can't just throw things in the sea, because when the tide turns, it comes up on the beach and it is unsanitary.' So the European Union put together strict emission standards. The Bathing Water Directive was one of those key regulations and that brought in high-quality requirements for bathing-water features.

On the other hand, many seaside resorts like Wales are often close to the city area. It's best to avoide such comment from the tourists who visited saying, ""How beautiful the scenery is. But there is a sewage treatment plant there.""
So, the sewage treatment facilities in this area are required to be compact and not standing out while the treated water quality is high."

Water Company Process Engineer

Dr. Andrea Burgoyne

I am Andrea Burgoyne. I am the Process Engineer at Welsh Water.
At this sewage treatment plant, sewage treatment is carried out with MBR*1 using KUBOTA Submerged Membrane Unit®*2. The throughput here is about 33 liters per second. All sewage from neighboring business districts and houses is treated with MBR until there is no problem to dischargeable into the sea.

*1.

MBR: MEMBRANE BIOREACTOR

*2.

KUBOTA Submerged Membrane Unit®: membrane filtration device that separates activated sludge and treated water using membrane micropores.

The advantage of MBR is that the facilities can be made compact while the treated water quality is high. The MBR, with its minimal impact on the landscape, is a good treatment method for Wales.

Wales Hotel Staff Member

Ms. Rosie Lewis

More people want to go in the sea and before it would be like, 'Oh no you don't want to because, you know, there's sewage going into the sea!' But now it's, it's much better. So it's really important that everything in the sea is clean and, definitely.

Welsh Farmer

Mr. Medwyn Evans

In Wales, I've been living on this farm - Gun Clwydian - with the family for 300 years.
In this area, Llanbedr, there is a river with quite a lot of tides, and when the tide is high, the plains will be flooded. It's very important that the water is clean as the livestock eat the grass growing there.

We drive pass the sewage treatment plant and I don't notice it. There's no noise, no smell or anything. It's quite inconspicuous.

Also, stories about hills, lakes, and the sea have been told and passed down for generations throughout the region. I think it's very important to protect this natural environment and clean water.

Dr. Steve Churchouse

For the water industry people at the time, KUBOTA Submerged Membrane Unit® was almost magic. That you could take something like sewage, put it into a tank, and what comes out is so clear and clean. And one must remember that probably the most important medical advance of the last thousand years is not penicillin, is not any of these wonderful drugs that are around. It's not heart transplants, because we have recognized that that is important. So that's where I've seen that the biggest advances have been made. So if I've made a small contribution to making that a little bit better, then I'm happy about it.
Wastewater purified and returned to nature.
This was crucial for ensuring people's health now and in the past.
With its disreet presence, Kubota's MBR plays a key role in the daily life of many people in the UK.
And now, these MBR are performing important functions day after day around the world.
History
The History of Kubota's Water and Environment Business
Kubota became Japan's first manufacturer of cast iron pipes for waterworks in 1893. Today it contributes to water infrastructure in more than 70 countries as an integrated waterworks manufacturer covering all steps from upstream to downstream. Its water environment business was launched in 1962, a time of heightened concern about the water and environmental pollution accompanying economic growth. Since then Kubota has been involved in water treatment services in Japan, throughout Asia, and in other countries and territories.
MBR combines Kubota's specially-developed Submerged Membrane Unit® with biological treatment process to achieve advanced water treatment quality in a compact facility. In addition to sewage treatment facilities in Japan and abroad, it is being used in a number of industrial drainage facilities at sites such as food processing factories, and it is becoming increasingly common throughout the world.