Desalination
Equipments for total high efficiency
Kubota, a pioneer in water equipment and facilities, has been supplying various pumps for desalination plant.
The plant efficiency is greatly influenced by pump operating characteristics such as total performance, suction performance, durability, reliability, and etc, which could be fully satisfied by Kubota pumps, proven throughout many years of experience in this field.
And now, Kubota is suppling not only pumps but also energy recovery devise to offer the best total efficiency of the RO desalination plant.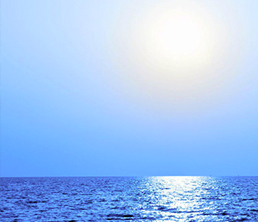 Vertical Mixed Flow Pump

DF-VS

Desalination Pump

High Pressure Pump / Booster Pump

Double Suction Volute Pump

DV-LJ, DV-LJ(Large)

Desalination Pump

DS-VR
Experience 1.

Double Suction Volute Pump
DV-L

Jebel Ali Power and Desalination Station "M" Dubai Electricity and Water Authority

Country

UAE

Bore

900mm x 900mm

Capacity

134.3m3/min

Total Head

17m

Motor Output

583kW

Supplied Year

2009
Experience 2.

Double Suction Volute Pump
DV-L

Ghubrah RO Desalination Pump Station

Country

Oman

Bore

500mm x 300mm

Capacity

36.6m3/min

Total Head

120m

Motor Output

1,200kW

Supplied Year

2014
Experience 3.

Double Suction Volute Pump
DV-LJ

Ras Abu Fontas A3

Country

Qatar

Bore

600mm x 350mm

Capacity

56.8m3/min

Total Head

73m

Motor Output

1,250kW

Supplied Year

2016