Our Technologies
Not Only Manufacturer. We are Engineering Company with long and reliable experiences.
Kubota is not only a supplier of pump but also a contractor for engineering work. With successful experiences for more than half a century of engineering work, our quality management systems cover EPC work for water related facilities such as pump station and treatment plant, as well as design, development and manufacturing of pump, certified as ISO9001. And also, our environment control system covers our permanent premises as well as occupation area for construction site.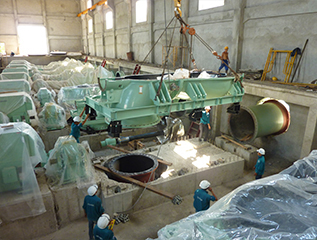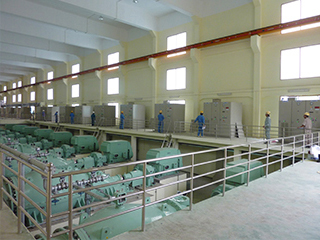 With perfect analysis in several aspects, we have supplied high quality and reliable pumps to the world.
Kubota is confident to supply reliable products to the world by the perfect analysis in many aspects. Kubota have many experience on supplying high quality pipes in special condition all over the world. We made this possible because of the perfect and neat analysis in several aspects. The following is our five type of analysis.
Type of Analysis
Object
Analysis method
Structural Analysis
Pump Body

Stress and deformation analysis Eigenvalue analysis in both air and water Seismic analysis.

Vibration Analysis
Pump Station
Eigenvalue analysis
Shaft
(Pump + motor)

Torsional vibration analysis
Bending vibration analysis

Fluid Analysis
Pump Body

SImpeller fluid analysis Guide vane fluid analysis

Suction fluid passage
Pump sump

Swirl analysis

Water Hammer Analysis
Pipeline
Noise Analysis
Pump body
Fault discovery system for pump and pump system
Here is one example of our analysis technology.
We have supplied low vibration pump for dead water intake pump in Jordan. The model was DF-VP(Pull out type) 1350mm×4950kW×4sets, 310.8m3/min×60m.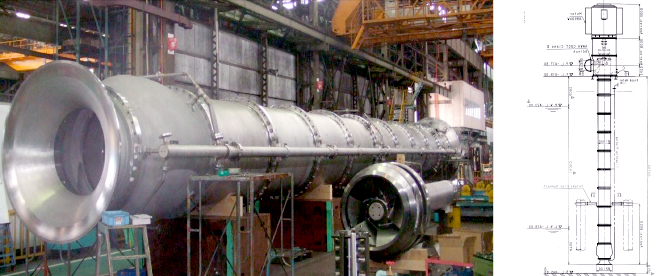 The highlight of this super sized pump is its length, with 27m from top to bottom. We made it long for the coming draw down of the Dead Sea water in the future. In fact the water level was 1.1m decreasing every year.
However our challenge was to avoid the risk of resonance phenomenon. As you can see in the picture below, we conducted vibration analysis in various patterns and finally came up to the most reliable shape.
Example of Vibration Analysis of under floor
Analysis of shape G001
(First Shape)

Analysis of shape G007
(The adopted shape)

We also conducted construction analysis to this pump.
We analyzed the valid and feasible position of reinforced rib against the external force. As a result, we were able to reduce the maximum stress and maximum deformation to more than 1/4 (one fours) compared to the first shape.
Example of Structural Analysis of casing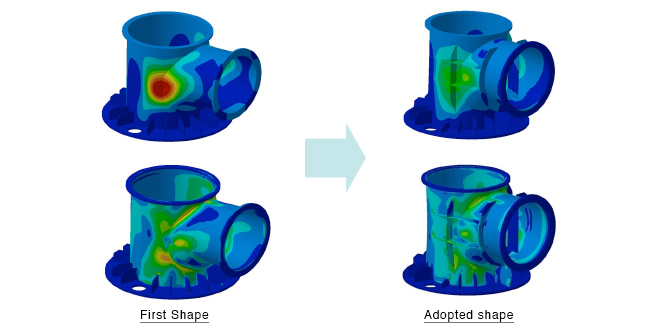 This is the picture of the four pumps installed on the dead water.
As the result of perfect analysis in several aspects, we were able to supply many kinds of pumps in difficult conditions all over the world.

Networks located around the world for your support.
Kubota has branches, offices and agents to cover around the world, and we can support our clients any time when they need. We can send our engineer for technical and management consultation, find the best solution for the problems that you are facing against or make plans of maintenance.
Please do not hesitate to contact us anytime! We are willing to be your support.
Market